When:
August 21, 2020 @ 12:00 pm – 1:00 pm
2020-08-21T12:00:00+10:00
2020-08-21T13:00:00+10:00
Cost:
NESA members $60 (inclusive of GST) per registrant Non-members $75 (inclusive of GST) per registrant
Substance Affected - What You Should Be Aware Of
12 noon AEST (11:30am SA & NT and 10:00am in WA)
Listen and interact with Sharon Mamo as she comprehensively discuss and answer your questions on substance abuse. Sharon will discuss the range of and the effects of using current day illicit drugs and alcohol. Sharon will offer pragmatic tips and advice on how to work with affected clients.
Case Study and the Solution
The effect on the brain
Comparison of drugs
Types of drugs
The signs
Addiction, what is it?
The effects on health
Your values and attitudes
"The fact that Sharon has lived through addiction, made me trust her and the information she was providing. It was not just acidemia speaking, it was lived experience."
"Excellent Delivery, Great Questions Asked."
"This was probably the most informative and understandable training session I have attended on the topic of AOD and substance abuse. Clearly and well articulated."
"Good content and effective presentation."
"Sharon is an amazing presenter, i could listen to her all day :)"
"That webinar was fantastic especially when delivered by someone who has experienced addiction personally."
Sharon is a qualified human services program designer and lecturer with many years of experience in Human Resources. For the last 5 years she has focused on researching and working with disengaged job seekers and their complex needs. Sharon combines clinical psychotherapy and professionalism with a natural and down-to-earth approach. Sharon is a qualified Drug and Alcohol Facilitator, Psychotherapist & Social Sciences Professional. She has worked as a psychotherapist in employment services for over 8 years. As an expert in encouraging mandated and resistant clients to change, she keynotes at national conferences on topics of behavioural change, AOD, mental health and neuropsychotherapy.
Psychotherapist and Social Sciences & Trauma Professional, Counselling & AOD Specialist.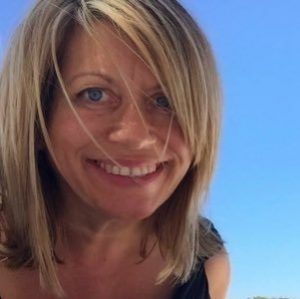 NESA Member
$
60
per registrant
Prices are inclusive of GST
Non-member
$
75
per registrant
Prices are inclusive of GST
This live broadcast will include ample Q&A time. It is expected to run for no more than an hour. A PDF copy of the presentation will be distributed to all registrants, and a certificate of attendance to all participants.