Opportunity for everyone
through employment and inclusion
We are dedicated to a vision of opportunity for all through employment and inclusion! NESA is proud to have been Australia's peak body for the employment services sector since 1997. We represent the full range of contracted employment service providers, including not-for-profit and private organisations providing services for people with disability, youth, Indigenous communities, people with mental health issues, migrants and other disadvantaged job seekers.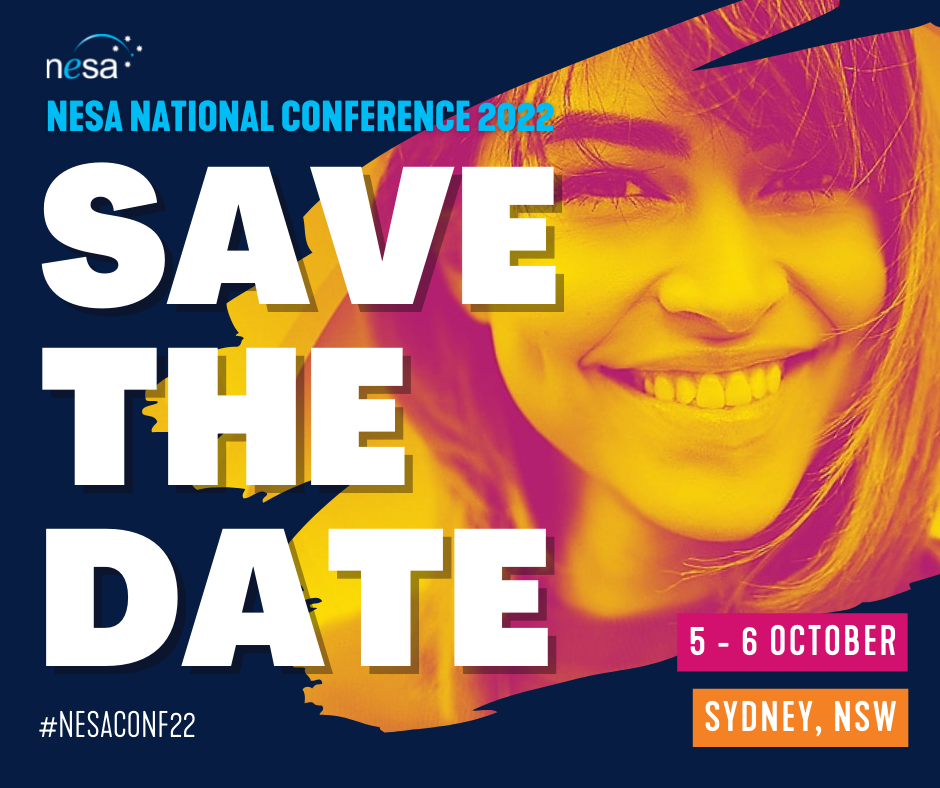 NESA NATIONAL CONFERENCE 2022
We are delighted to once again be able to provide opportunities to network, hear from keynote speakers and participate in relevant and informative workshops, and we look forward to having you join us either in person or virtually.
EVENT DETAILS
Pre Conference Leadership Forum – 4 October
Welcome Drinks – Evening of 4 October
Day 1 & 2 National Conference – 5 and 6 October
Awards for Excellence Gala Dinner – Evening of 5 October
More details to come. Subscribe to our events newsletter for all the latest conference updates
"Clare is fantastic to listen to. She speaks with energy and enthusiasm. I find myself uplifted and positive after her webinars."
"Very interesting and very easy to see how this relates to our industry and our everyday lives when communicating with others."
"Mike made it interactive, provided some fun and relevant information. A great example of 40/40/20%"
"Great content, non aggressive delivery on such a delicate subject."
"Really well structured and great information on elements that I would not think of, especially in regards to how and when we contact our job seekers and employers."
"A good reminder of previous learnings that I may not utilise often enough. Presenter was so engaging and relatable."
"This was probably the most informative and understandable training session I have attended on the topic of AOD and substance abuse. Clearly and well articulated."
"Every consultant should take this training up as it's the passport to the employer."
We invite you to explore our Annual Report for a summary of how we have achieved influential representation and advocacy, and effective member support and capacity development. Be sure to read the selection of member good news stories that highlight the work of our members and their impact on transforming lives.
Australian unemployment rate (15+)
Unemployed Australians (15+)