When:
September 8, 2020 @ 2:00 pm – 3:30 pm
2020-09-08T14:00:00+10:00
2020-09-08T15:30:00+10:00
Cost:
Cost for NESA members $180 and non-members $225 (inclusive of GST) per registrant. One payment for the three part series.
3 part online Coaching Program
New Starters- Introduction to Australia's Employment Services Sector
Starts 2.00pm AEST (1:30pm in SA & NT and 12 noon in WA)
New Starters in the Employment Services Sector
The coaching program is designed to assist your new starters (regardless of which program) to quickly gain an understanding of our employment services sector, and to gain skills and knowledge to help them work with the big numbers of participants entering into the programs.
Over 3 webinar sessions, Damien Opolski will comprehensively introduce staff to the programs and components that make up today's employment services industry. We'll look at how employment services have evolved, and see what's required to achieve results in a rapidly changing labour market. We'll look at the role of Services Australia in assessing and referring job seekers to programs, and the role of providers in developing the Job/Participation Plans that underpin services and ensure job seekers can meet their mutual obligation requirements.
Regardless of which program you're recruiting for, our New Starters- Introduction to Australia's Employment Services Sector series will perfectly complement your own induction programs.
Session one: An overview of today's employment services programs – Tuesday 8 September 2020 at 2.00pm AEST
Session two: The Australian labour market – yesterday, today and tomorrow – Thursday 10 September 2020 at 2.00pm AEST
Session three: Mutual Obligation Requirements and the Job Seeker and Targeted Compliance Frameworks – Tuesday 15 September at 2.00pm AEST
The live sessions will include ample Q&A time, and each will run for no longer than 90 minutes. The model of delivery for this coaching program requires learners to "learn by doing" where by participants are expected to contribute to the discussion. Once the series has been completed, participants will receive a Certificate of Completion.
Many of you will know Damien from his time as the director of the Department's Learning Centre. Over the years he has played a key role in the delivery of both policy and systems information, training and performance management. If you have been in the sector for a while you would most likely seen him at an information session or heard him via webinar.
In this role he was responsible for the performance of up to 150 staff.
Earlier in his career he spent a number of years on the front line; Damien estimates that he has conducted over 10,000 job seeker interviews and worked with hundreds of employers.
Damien is an excellent communicator, who enjoys interacting and sharing his system expertise with his audience.
Damien has a Bachelor of Economics from Adelaide University, as well as Diplomas in Training and Assessment, and Project Management. He is also a qualified Teacher of English to Speakers of Other Languages.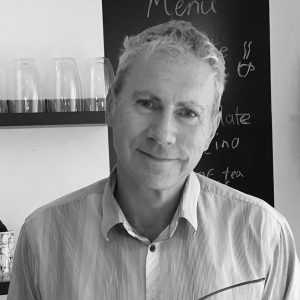 NESA Member
$
180
per registrant
Prices are inclusive of GST
Non-member
$
225
per registrant
Prices are inclusive of GST