When:
May 21, 2021 @ 2:00 pm – 4:00 pm
2021-05-21T14:00:00+10:00
2021-05-21T16:00:00+10:00
Where:
On line in 3 parts

Cost:
Cost for NESA members $440 and non-members $715 (inclusive of GST) per registrant. One payment for the three part series.
New Employment Services - Preparing for Your Proposal
Starts Friday 21 May 2021
Starts 2.00pm AEST (1.30pm SA & NT, and 12 noon in WA)
Who Will Benefit from Participating in this Online Workshop
Existing providers of the Government funded employment services
Cohort specialists – such as, organisations working with Indigenous Australians, Culturally & Linguistically Diverse (CALD), Refugees, People with Disability, Ex-offenders, Youth (<25), Retrenched workers and more
Large employers and employer recruitment specialists / agencies
Other peak bodies looking to support their members to enter the employment services sector
Members of allied industries that are looking to complement their usual specialist service delivery.
who is the national employmnet services association (nesa)
NESA was established in 1997 and is the peak body for Australian employment services. Our membership is diverse and inclusive of not-for-profit, for-profit and public organisations engaged in the delivery of Australian employment services and complementary programs. NESA is the only representative body that supports providers and delivers advocacy across all programs including jobactive, Disability Employment Services, the Community Development Program, and complementary programs such as Transition to Work, Time to Work and Career Transition Assistance. We lead, collaborate and engage with key stakeholders throughout Australia, always focussed on a holistic, positive notion of employment.
Australia is a world leader in the provision of contracted employment services. NESA delivers tailored, market-specific policy support and guidance, advisory services, program design, professional development and capacity building. NESA is the bridge between government and the employment services sector.
CEO, Sally Sinclair, is at the forefront of employment services policy both domestically and internationally. Sally is also a member of the Employment Services Advisory Group, which has a remit to provide advice and feedback to the government on the New Employment Services Model.
Are your ready to capture opportunities in the delivery of New Employment Services?
The Department of Education, Skills and Employment (DESE) is expected to soon announce the purchasing details for New Employment Services which will replace jobactive as Australia's largest employment program from July 2022.
The New Employment Services model represents the most significant reform Australian employment services have experienced in its 22 years of operation.
It is intended purchasing will result in retention of expertise from amongst existing employment providers as well as create opportunity for new providers to enter the market, particularly those with specialist expertise. Organisations working with groups such as Indigenous Australians, culturally & linguistically diverse (CALD), refugees, people living with disability, ex-offenders, young people or homeless, for example or those working with large employers and recruitment specialists may find New Employment Services offers them significant opportunities.
The new model requires new thinking and approaches to develop a winning service model and delivery strategies that are central to a strong bid. It is expected that the Request for Proposal process will be highly competitive and preparation will be critical to success.
To assist potential bidders prepare for the Request for Proposal, the National Employment Services Association (NESA) is delivering Preparing for Your Proposal in May 2021. The online workshop will include three online sessions delivered by our Senior Policy Adviser, designed to give you an invaluable background and understanding of the employment services sector, employment policies and the service delivery operating environment.
The New Employment Services – Preparing for Your Proposal workshop will be delivered online in 3 modules.
Module 1: Understanding Australian Employment Services
Friday 21 May 2021 at 2.00pm AEST (1.30pm SA & NT, and 12 noon WA)
Evolution of Australia's public employment services: 1998 to today
Why do we have public employment services?
Sector overview – size, funding, diversity
Who do employment services assist? – the caseload profile
The job seeker journey and role of the employment provider
What does unemployment look like today?
Employment opportunities in a rapidly changing world
Working with complementary programs
Employment services in 2022 – what will the model look like?
Module 2: Preparing to bid – What Do I Need to Know?
Monday 24 May 2021 at 2.00pm AEST
The 2022 model: panels, sub-panels and licences
Panel and licence periods
Licence Reviews, Performance Management and the Quality Assurance Framework
Generalists, Cohort Specialists and Workforce Specialists
Employment Services bid assessment – What do DESE look for in a bid?
Keeping up to date with information and announcements
Module 3: The Employment Services IT Environment
Wednesday 26 May 2021 at 2.00pm AEST
The Employment Services Portal
ESS Web – the Employment Services IT System
Data and Reports – the Data Warehouse
Internal and Third Party Employment Systems
Right Fit for Risk – DESE's Cybersecurity Requirements
Damien Opolski – Senior Policy Advisor – National Employment Services Association (NESA)
Damien has over 35 years of experience and depth of skills in all facets of Australian employment services.
Earlier in his career Damien spent a number of years on the 'front line' working in the former Commonwealth Employment Service (CES). Damien estimates he has conducted over 10,000 job seeker interviews and worked with hundreds of employers.
While working with the Department of Employment as Director of the Learning Centre Damien managed development of the training platform, training strategies and materials to ensure the 20,000+ professionals engaged in the delivery of Australian employment services received training to undertake their role. As a Senior Policy Advisor with NESA, Damien continues to support member organisations navigate contract requirements, with a strong focus on IT and cyber security, as well as continuing to develop front line practice as a regular workshop presenter for NESA.
Damien is an excellent communicator, who enjoys interacting and sharing his system expertise with his audience; and he has a Bachelor of Economics from Adelaide University, as well as Diplomas in Training and Assessment, and Project Management. He's also a qualified Teacher of English to Speakers of Other Languages.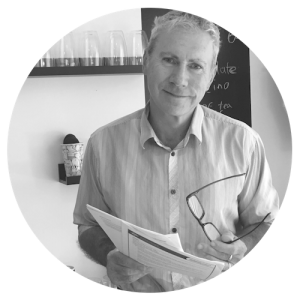 NESA Member
$
440
per registrant
Prices are inclusive of GST
NON Member
$
715
per registrant
Prices are inclusive of GST
Each online session is expected to run up to 2 hours including ample Q&A and discussion time.
A PDF copy of the presentation will be distributed to all registrants.
Once the series has been completed, participants will receive a Certificate of Completion.
Alternatively, this 3 part workshop is available to be delivered online In-house to your team
For further information on NESA PD training events please contact Max Croft: +61 3 9624 2311 | EMAIL