When:
June 9, 2022 – June 10, 2022
all-day
2022-06-09T00:00:00+10:00
2022-06-11T00:00:00+10:00
NESA CEO FORUM AND
PRACTITIONERS CONFERENCE
Thank you to all of our valuable attendees, great speakers and workshop presenters, both in person and virtual. We hope you had the opportunity to catch up with old friends, connect with new colleagues, and network with like-minded thought leaders.
Event photos, recordings and presentations are now available – for attendees only.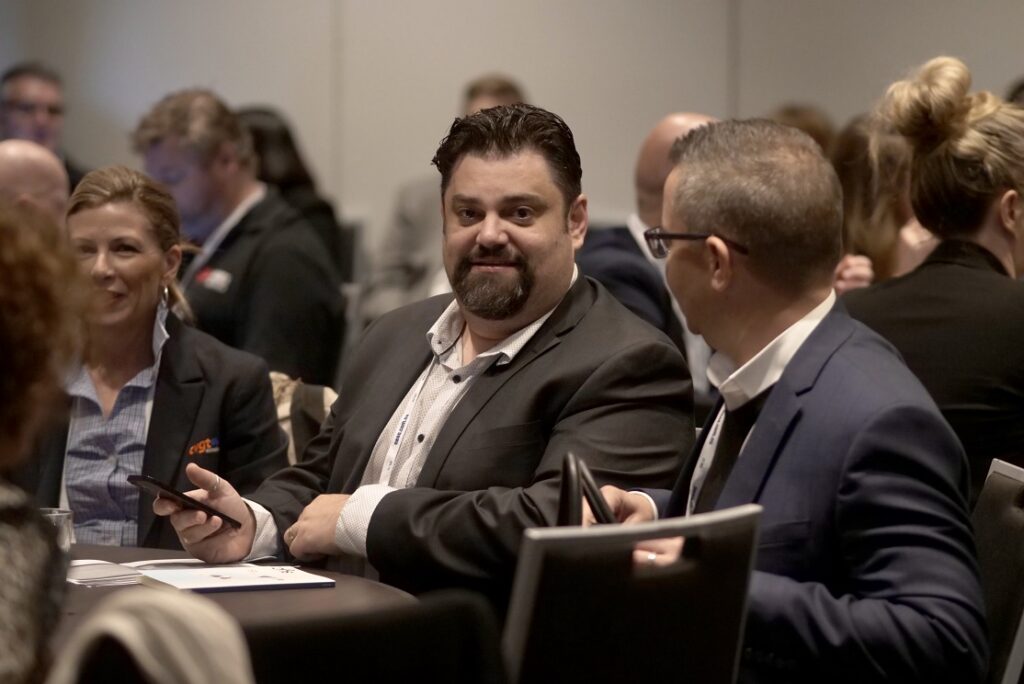 NESA CEO FORUM AND
PRACTITIONERS CONFERENCE
A New Era in Employment Services
NESA is proud to present two action packed days on 9 and 10 June 2022 at the Pullman Hotel in Melbourne and via virtual attendance. Networking drinks will be held on the evening of Thursday the 9th.
Our CEO Forum gives CEOs the opportunity to come together to share thoughts and experiences around transition and the 1 July Workforce Australia implementation. Guest speakers will include Mr Nathan Smythe, Deputy Secretary, Employment and National Workforce Group, Department of Education Skills and Employment.
The Practitioners Conference will feature a number of DESE presentations on topics including the latest transition advice, activation in Workforce Australia Services, the Workforce Australia Services Provider Performance Framework and licensing arrangements, and updates on ESS web 2.0 and the Learning Centre. DESE's presentations will be supported by a booth where providers can discuss the types of things that DESE will track as part of their compliance monitoring. The Conference will also include presentations from some of our partners on strengthening employer engagement, addressing jobseeker barriers through integrating into goals, and the latest research on digitalisation of welfare to work.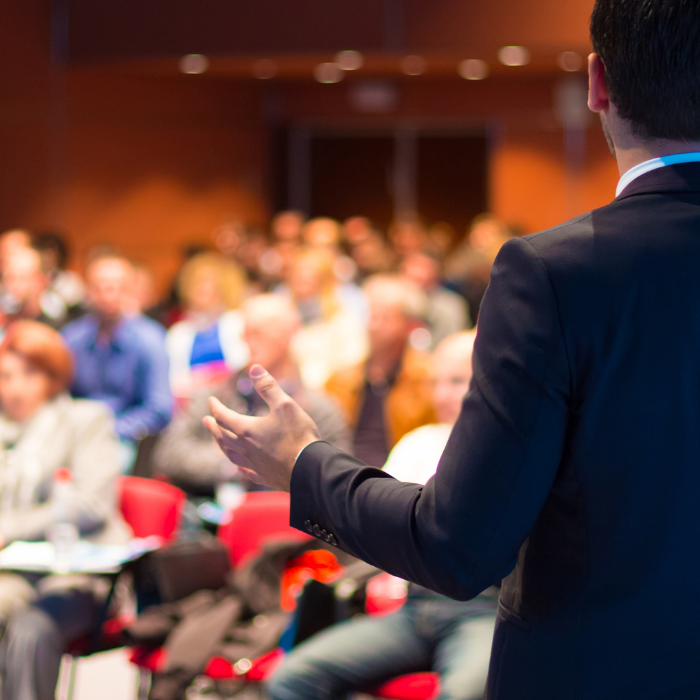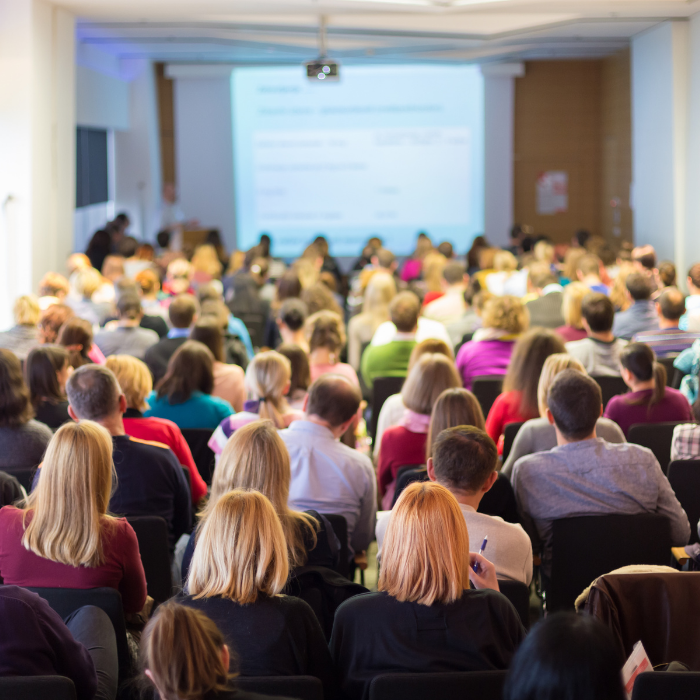 Our Practitioners Forum offers a perfect opportunity for your staff to prepare for the challenges and opportunities ahead, with a range of sessions and workshops covering topics including:
• Welcome to Workforce Australia
• Workforce Australia Transition and Branding
• Activation and Points Based Activation System (PBAS) in Workforce Australia Services
• Workforce Australia Services Provider Performance Framework and Licensing Arrangements
• Supporting Complex Participants: A Workshop On Integrating Participant Barriers & Goals
• Workforce Australia Services – Quality and Assurance Analytics
• Tools of the Trade: ESS Web 2.0/Learning Centre
• Workforce Australia: the big opportunity for employer engagement
• The Digital Governance of Welfare to Work: Findings from the Interim Report
• Working with the States
• Optimising potential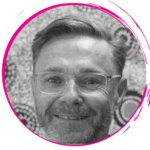 DEPUTY SECRETARY EMPLOYMENT AND NATIONAL WORKFORCE GROUP, DESE Nathan Smyth is the Deputy Secretary for the Employment and National Workforce Group at the Department of Education, Skills and Employment. Nathan is responsible for the transformative change to the delivery of employment services including the delivery and implementation of the new employment services model, Workforce Australia. Nathan has also established the new workforce functions within the department and led the development of a range of measures to address the immediate workforce challenges caused by COVID-19 and support Australia's economic recovery. The package includes a range of measures intended to build workforce capability and help Australians connect to meaningful employment and inform and empower industry to attract and retain employees. Prior to joining the Department of Education, Skills and Employment, he held a range of senior positions at Department of Infrastructure and Regional Development, the Department of Finance, the Department of Health, and the Department of Foreign Affairs and Trade. Nathan has a Political Science degree from the University of NSW and MBA from both the University of Sydney and the University of NSW.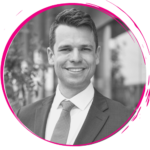 Director and Co-founder of The Demographics Group Simon Kuestenmacher is a Director and Co-founder of The Demographics Group based in Melbourne, Australia. Simon holds degrees in geography from leading universities in Berlin and Melbourne and worked for several years as a business consultant with KPMG Australia. In 2017 Simon, with Bernard Salt, co-founded The Demographics Group. The group provides specialist advice on demographic, consumer and social trends for business. Simon has presented to numerous corporate and industry audiences across Australia and overseas on demographic trends, consumer insights and cultural change in Australia. His presentations and quirky observations are enjoyed by groups from the financial services, property, government, education, technology, retail and professional services industries, among others. Simon is a columnist at The New Daily newspaper and a contributor to The Australian newspaper; and he is also a media commentator on demographic and data matters. Simon has amassed 300,000 global followers on social media, reaches over 25 million people every month and ranks as one of the world's Top 10 influencers in data visualisation. If you can't get enough of data that explains how the world works, make sure to follow him on Twitter or any of his other social channels.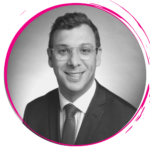 Founder and Director of Michelson Alexander Steve Michelson is Founder and Director of Michelson Alexander. He is a highly respected corporate advisor and political and national campaigning strategist. Steve has a diverse background in the private sector, politics and the law and was a key architect in the fight for marriage equality in Australia. Prior to founding Michelson Alexander, Steve spent six years as a trusted advisor to the Hon. Bill Shorten MP, then Leader of the Opposition. As Director of Caucus and Stakeholder Relations, he provided advice regarding highly complex policy, political and communications issues, often in sensitive media environments, and built networks with business, media, and the community. Steve holds a Bachelor of Arts and Bachelor of Laws from the Australian National University where he was awarded a full CAS Hawker Scholarship, and a Master of Laws at Melbourne Law School where he was awarded the Frank Pinkerton Scholarship. Steve is currently on the committee of Wallara Disability Australia and is a member and avid supporter of the Geelong Football Club. Steve thrives in complex stakeholder and issues rich environments. He currently advises several government agencies and ASX companies and is committed to achieving practical outcomes for clients.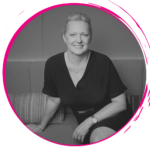 SOCIAL CHANGEMAKER
A social changemaker, Corinne has helped shape the impact investing and social economy landscape in Australia through critical roles with Jobsbank, Impact Investing Australia, Good Shepherd Microfinance, The Difference Incubator, The Australian Sustainable Finance Initiative, and others.
A Churchill Fellowship (2009), and MoneySmart Award recipient (2013) with a Master's in Environmental Science, Corinne is driven by a sense of fairness and social justice to create spaces where business and positive impact intersect.
Corinne is passionate about ensuring commercial organisations effectively integrate inclusive employment and social procurement into their business. Recently, she founded an award-winning social enterprise where she developed solutions to help vulnerable consumers access fair and affordable finance.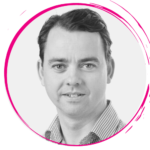 Lecturer in Political Science in the School of Social and Political Sciences, University of Melbourne.
Michael McGann is Lecturer in Political Science in the School of Social and Political Sciences, University of Melbourne. He specialises in the governance of welfare and active labour market policies, with a particular focus on issues related to the contracting out and marketization of public employment services. He is the co-author of Buying and Selling the Poor: Inside Australia's Privatised Welfare-to-Work Market (Sydney University Press, 2021) and his research has appeared in international journals including Public Administration, Administration and Society, Journal of Social Policy, Social Policy and Society, Policy Sciences, and Politics & Policy.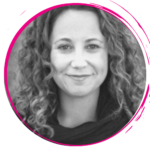 Associate Professor in Social Policy and Research at the University of New South Wales (Sydney, Australia).
Siobhan O'Sullivan is Associate Professor in Social Policy and Research at the University of New South Wales (Sydney, Australia). Her research focuses on the delivery of contracted employment services in Australia, the UK, and around the world. She has a broad interest in the welfare state and 'mission drift' as well as an ongoing interest in animal welfare policy and environmental ethics. She is the co-author of several books on street-level bureaucracy and the governance of welfare-to-work, including Getting welfare-to-work: Street-level governance in Australia, the UK, and the Netherlands (Oxford University Press, 2015) and, most recently, Buying and Selling the Poor: Inside Australia's Privatised Welfare-to-Work Market (Sydney University Press, 2021).
SPEAKERS - PRACTITIONERS CONFERENCE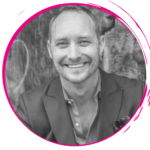 KEYNOTE SPEAKER
"A tour bus is a petri dish of human behaviour, and is the best way to get to know exactly how to work with all different types of people"
How do you go from being an industry trainer and leader across Europe for Contiki Holidays to being one of the most sought after keynote speakers and professional trainers in Australia and the Asia Pacific? That is the question asked often of Mark and the answer he says is simple, it is all about understanding people. Understanding how they behave, think and make the choices they do, both professionally and personally.
As an experienced motivational keynote speaker it's this understanding that has seen Mark hold senior and strategic leadership development roles for major global players across the Asia Pacific and Europe and led to him to being invited to work on projects design and implement sales strategies and bespoke methodologies for billion-dollar sales teams across the globe. Add to that some serious hard work and that is how in twenty years Mark has moved from connecting with people in Europe to connecting with people in their own lives, all as a guest speaker and trainer.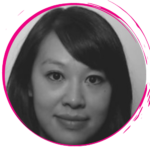 ASSISTANT SECRETARY, FUNDS AND PAYMENTS BRANCH
Quyen Tran is the Assistant Secretary, Funding and Payments Branch, Workforce Australia for Individuals Division in the Department of Education, Skills and Employment.
Since joining the department in 2008, Quyen has held a number of senior leadership roles driving major reforms in school funding, quality teaching, supporting the National School Resourcing Board, and more recently, driving reforms in the delivery of employment services. Quyen has worked across a broad range of public policy issues within Government including issues of social policy, aviation and maritime security, National Broadband Network impacts on schools and infrastructure.
Quyen holds a Bachelor of Economics and a Bachelor of Actuarial Studies from the Australian National University.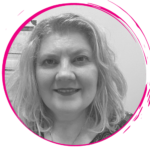 ASSISTANT SECRETARY, EMPLOYMENT SERVICES TRANSITION BRANCH Belinda Catelli is an experienced senior executive in the Department of Education, Skills and Employment with over 17 years' experience in developing and implementing policy and managing programs across the Schools, Skills, Child Care and Employment sectors. As Assistant Secretary, Employment Services Transition Branch, a role she has been doing for the past year in the lead up to Workforce Australia, Belinda has led the development of the overarching strategy and operations of transition arrangements from jobactive services and the New Employment Services Trial to Workforce Australia services. This includes the planning and coordination of transitional arrangements for participants, providers and businesses along with contingency planning and risk mitigation strategies. Belinda takes a client-centric approach to her work and enjoys engaging with stakeholders and collaborating with her peers and across all levels of Government to achieve a mutually beneficial outcome. Some of Belinda's achievements include successfully designing and implementing new Schools and Skills programs and child care payments' reforms. She is most proud of her work in assisting the Government support children, families and the child care sector significantly impacted by natural disasters and COVID-19.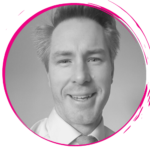 Director, Provider and Program Performance Branch Liam has led teams across a range of government reforms including the Jobs For Families Package, the Gonski 2.0 review, and Workforce Australia. As the director of the Performance Framework section, Liam has led the development of the Workforce Australia Employment Services Provider Performance Framework.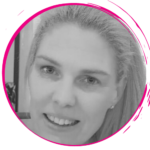 DIRECTOR, ACCESS AND PARTICIPATION BRANCH Sonya McCarthy is the Director and Product Owner of the Points Based Activation System (PBAS), a key element of Workforce Australia which will give greater personal responsibility and choice to participants in how they manage their mutual obligations. Sonya has over 30 years' experience in the Department of Employment, starting her career as a trainee working on the front counter at the Commonwealth Employment Service. Sonya has significant experience in the Australian Public Services in areas of operational policy development, implementation and program management. She has extensive experience in leading large implementation of change programs. Throughout her career, Sonya has had the privilege of implementing over 15 new employment initiatives and led the Transition to jobactive in 2015. At the forefront of her mind when implementing programs or initiatives is the experience of the job seeker. Sonya is passionate about the work that she does, striving to support vulnerable Australians and their families when they need it most to help them to achieve their employment goals.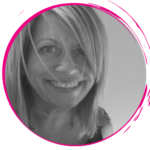 CEO, CREATING NEW PATHWAYS
Sharon is a qualified human services program designer and lecturer with many years of experience in Human Resources. For the last 5 years, she has focused on researching and working with disengaged job seekers and their complex needs. Sharon combines clinical psychotherapy and professionalism with a natural and down-to-earth approach. She is a qualified Drug and Alcohol Facilitator, Psychotherapist & Social Sciences Professional and has worked as a psychotherapist in employment services for over 8 years. As an expert in encouraging mandated and resistant clients to change, she keynotes at national conferences on topics of behavioural change, AOD, mental health and neuropsychotherapy.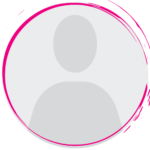 DIRECTOR, QUALITY ASSURANCE AND RISK MANAGEMENT BRANCH Sean Mullins is the Director of the Assurance Insights team that uses data to identify, investigate and categorise behaviour in employment services. Sean has worked in and led a number of data teams across the department including surveys, performance measures, employment forecasting, data management, all with an analytical focus.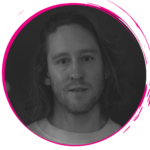 DIGITAL SOLUTIONS DIVISION Heath Keighran is the Managing Director of Brand Experience at Dripping Agency. Heath is currently working in the Department of Education, Skills, and Employment (DESE) as the design lead for the Provider Experience Platform. Before joining DESE, Heath led several digital transformation projects across the Government and the Private sector. He received an Australia Day award for his commitment to improving the lives of veterans and their families while leading the design team for the MyService digital platform, at the Department of Veterans' Affairs. This project was awarded the 2018 Australian Institute of Project Management ACT project of the year. Heath later moved to lead the design team for Consumer Data Rights (open banking), a new initiative to give people more control over their data. Designing the Data Recipient portal and the Conformance Test Suite portal, a project that brought banks, financial institutions, and government together securely. Heath is heavily involved in the design community, creating ExBeerience chats, a space to share design stories and try new beers. Heath, along with Peter Hollmann created and hosts, What Created the Creative podcast, a raw and authentic dive into the backstories of today's creatives.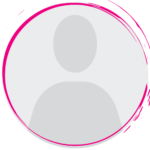 DIGITAL SOLUTIONS DIVISION Dimitar Dimitrovski is the Assistant Secretary of the Digital Security and Operations Branch, which includes several sections including Operational Security, Release Management and System performance. Dimitar has worked across a number of technical areas, and has led IT Development teams, technical support teams and dedicated integration/framework teams.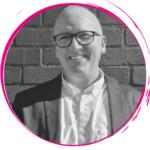 FOUNDER & DIRECTOR,
PROSPERT CONSULTING & TRAINING

Prospert was founded by Paul Diviny whose experience includes 30 years in sales, marketing and operations management including line management in employment services. Paul has consulted with ASX200, multinationals, Government departments, training providers, not for profits as well as small and medium enterprises.
Prospert believes that every job seeker and employer should have access to quality employment services which enable them to find meaningful and sustainable work and grow their businesses, respectively. Our name reflects our promise to employment service providers and their customers alike – "you prosper from our expertise".
Prospert brings together experts in training, coaching, consulting, and tendering to increase the capacity of the employment services sector to better meet the needs of its customers, while also building strong organisational reputations and sustainable businesses.
Prospert's specialist services include:
• Training and coaching with a focus on employer engagement
• Tender management from business cases, to bid preparation & writing, and transition to new contracts
• Consulting and strategic advice to manage risk and diversify revenue
Prospert's talented team comprises experienced industry professionals with deep subject matter expertise including expert trainers and mentors, strategic project managers, business analysts, tender writers and various subject matter experts.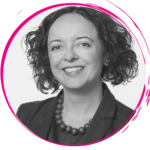 DEAKIN UNIVERSITY Jo Ingold is an Associate Professor of Human Resource Management at Deakin Business School. She has spent two decades working in the area of employability and skills services, including in UK central government and in the non-profit sector. Her academic research focuses on employability and skills programs (particularly employer engagement); and the workplace inclusion of under-served labour market groups, specifically people with disabilities. Jo has been awarded a number of UK research council grants and Australian industry and government grants and is currently evaluating a number of employment-related initiatives in Victoria, New South Wales and South Australia. Jo has published academic articles in a range of top-ranked academic journals and is currently an Editor of the academic journal Work, Employment and Society. She is a member of the Deakin Centre for Refugee Advocacy, Employment, Training and Education (CREATE), which focuses on supporting people with a refugee background into meaningful employment. She is a Fellow of the Institute of Employability Professionals, a Certified Australian Human Resource Institute practitioner, a Fellow of the Higher Education Academy and a Fellow of the Royal Society of Arts. She co-chairs the UK Employment Related Services Association's Employer Engagement Forum and is co-editor of a forthcoming book on the topic of employer engagement in active labour market programs commissioned by Bristol University Press (publication early 2023).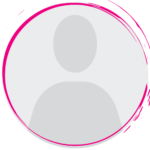 ASSISTANT SECRETARY, EMPLOYMENT SERVICES BRANCH Ms Robertson is the Senior Executive responsible for Employment Services Programs in the Workforce Australia Provider Support Division. The focus of this branch is on the management of the ParentsNext Program, Transition to Work, Time to Work Employment Service, ReBoot and overarching responsibility for the whole Workforce Australia Program. Ms Robertson has over 25 years of experience with the Australian Government. She joined the Department of Education, Skills and Employment in 2017 and has held a range of senior roles in government departments including the Department of Health and the National Health and Medical Research Council.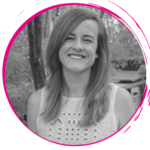 POSTDOCTORAL RESEARCH FELLOW

Dr Sarah Ball is a Postdoctoral Research Fellow working on the ARC Linkage Project titled 'The new digital governance of welfare-to-work'. Prior to this she completed her PhD at the Institute of Social Science Research at the University of Queensland. Her research explored the use of behavioural insights and experimental methods in the development of social policy in the Australian Federal Government. Prior this she worked for 5 years in the Australian Public Service, where she developed a deep interest in public administration, knowledge sharing and evidence-based policy.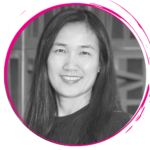 Senior Lecturer, La Trobe University Dr. Phuc Nguyen is a Senior Lecturer at La Trobe University, Australia. Before joining La Trobe University in 2018, Dr Phuc Nguyen was a lecturer at the Foreign Trade University in Vietnam, and a research fellow at the University of Melbourne (Australia). She also worked as an import-export specialist. Her current research interests include welfare state, especially the delivery of employment services; and service supply chain management. She has published three book chapters and nearly 20 journal articles in Public Management Review, Journal of Social Policy, Public Administration, Journal of Social Policy and Administration, Australian Journal of Political Science and Third Sector Review.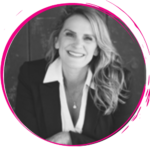 CEO and Founder
Bounce Australia/Bounce USA

The CEO & Founder of Bounce Australia, Maria Smith is a communications and behaviour change expert with over two decades of experience in workforce engagement and activation. She is the creative force behind the Bounce Program and the Bounce Job Coach Certification, two transformational wellbeing & work-readiness programs credited with impacting the lives of thousands of people across the world. Since 2006, Maria has grown Bounce to become a globally recognised company by expanding her programs into the USA, the UK and New Zealand.
Maria's in-deep knowledge of wellbeing science and her unique skills in emotional intelligence, behavioural nudging and positive psychology are the cornerstone of Bounce's training programs and make her highly sort-after for executive-level coaching and mentoring. Recognised for her energetic communication style and her dynamic story-telling ability, Maria delivers highly impactful content, backed up by scientifically proven methodologies that are guaranteed to bring greater self-awareness and influence behaviour change in the most positive way.
Passionately dedicated to personal growth and development, Maria holds a Bachelor's Degree in Social Science, a Diploma in Positive Psychology, a Master's in Business Administration (MBA) specialising in Managing and Leading People, and is currently completing a Masters of Applied Positive Psychology (University of Melbourne).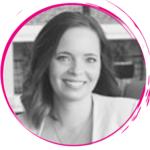 General Manager Bounce Australia As the General Manager of Bounce, Kelly has an extensive background in working with the long term unemployed and employers to build strong relationships and sustainable employment solutions, with 12 years working in employment services in frontline and senior management roles. Kelly is highly experienced in strategy development, planning and project management. She is a trusted expert in career development and business relations and effectively manages the industry partnerships Bounce has with RTO's, employment service providers and corporate companies. Kelly is also a skilled human resources manager, taking a pro-active and meaningful approach to building relationships and leading people to see potential, explore ideas and innovate for solutions. Kelly holds a Bachelor of Commerce and is currently completing a Masters in Business Administration specialising in Information and Knowledge Management.
Attendance at the CEO Forum

Complimentary attendance at Networking Drinks

Prices are inclusive of GST

NESA Member
PRACTITIONERS CONFERENCE ONLY
Attendance at the Practitioners Conference Only

Prices are inclusive of GST

NESA Member
NETWORKING DRINKS ONLY
Attendance at the Networking Drinks Only

Prices are inclusive of GST

NESA Member
CEO FORUM + PRAC CONFERENCE
Attendance at the CEO Forum and Practitioners Conference

Complimentary attendance at Networking Drinks

Prices are inclusive of GST

NESA Member
NETWORKING DRINKS + PRAC CONFERENCE
Attendance at the Practitioners Conference

Attendance at the Networking Drinks

Prices are inclusive of GST

NESA Member
VIRTUAL REGISTRATION
Access to all sessions presented live virtually

Ability to ask real-time questions of presenters available during live sessions

Prices are inclusive of GST

Attendance at the CEO Forum

Complimentary attendance at Networking Drinks

Prices are inclusive of GST

NON MEMBER
PRACTITIONERS CONFERENCE ONLY
Attendance at the Practitioners Conference Only

Prices are inclusive of GST

NON MEMBER
NETWORKING DRINKS ONLY
Attendance at the Networking Drinks Only

Prices are inclusive of GST

NON MEMBER
CEO FORUM + PRAC CONFERENCE
Attendance at the CEO Forum and Practitioners Conference

Complimentary attendance at Networking Drinks

Prices are inclusive of GST

NON MEMBER
NETWORKING DRINKS + PRAC CONFERENCE
Attendance at the Practitioners Conference

Attendance at the Networking Drinks

Prices are inclusive of GST

NON MEMBER
VIRTUAL REGISTRATION
Access to all sessions presented live virtually

Ability to ask real-time questions of presenters available during live sessions

Prices are inclusive of GST

THANK YOU TO OUR SPONSORS AND EXHIBITORS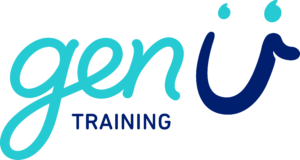 NETWORKING DRINKS SPONSOR
As a national registered training organisation our primary purpose is to deliver quality education and training to assist all members of the community to reach their employment goals.
Our job ready microcredential courses assist learners to develop core skills and to build the knowledge and confidence they need to enter the workforce. Our valuable industry connections with key employers and labour hire firms enable us to support our learners beyond their training.
We believe that everyone should have equal access to quality education and training.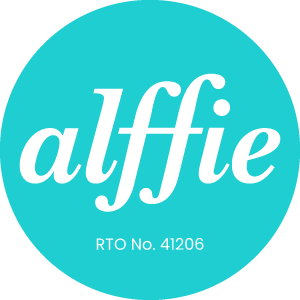 Placing the right person into the right course is critical to achieving a successful participant outcome.
This is why alffie empowers people to tailor programs to meet their individual needs — in-line with the new Workforce Australia contract.
We do this through our custom-built technological and digital solutions, including our dashboards, alffie app, local labour market tools and post-placement support application.
alffie's training programs provide participants with the skills, knowledge and practical experience they need to gain and sustain employment.
Select from our range of full courses, accredited micro-credential skill sets, employability skills modules and skills in demand employment training programs.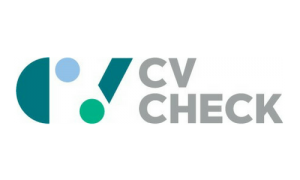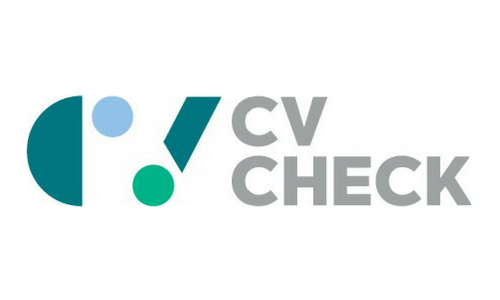 Since 2005, CVCheck has helped nearly 1,000,000 individuals and over 30,000 employers to meet the demands of regulatory environments.
Our systems help thousands of employers across Australia and New Zealand make the most of their people. We partner with large and small businesses that want to hire the best workforce and ensure they meet all regulatory and company requirements.
CVCheck's range of pre-employment checks are ideal for individuals looking to be job-ready and employers who need fast and accurate background checks on new and existing staff.

Marsh are the world's largest Insurance Broker and have been affiliated with NESA and its members for 15 years. We would love the opportunoty to provide a free Insurance and Risk Review when your organisation is looking for a second option. We currently have in excess of 100 clients on our books who work in the employement services sector.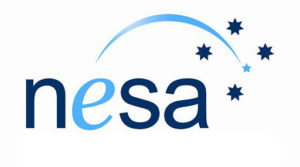 NESA As the national peak body for the employment services sector, NESA is continually evaluating how we can enhance our support to members. We invite you to visit the NESA booth and share your suggestions with our team. Our booth will be highlighting NESA's membership benefits and services, NESA Consulting and NESA Professional Development. If you're not a NESA member, we'd love to meet you and talk about what NESA can do for you and your organisation.