When:
April 28, 2021 @ 12:00 pm – 1:00 pm
2021-04-28T12:00:00+10:00
2021-04-28T13:00:00+10:00
Cost:
The cost to attend this webinar is $60 for NESA members or $75 for non-members (including GST) per registrant.
How to Create More Impact by Learning Assertiveness
12 noon AEST (11.30am SA & NT and 10.00 in WA).
Assertiveness can help you control stress and anger and improve your coping skills.
Assertiveness can help you express yourself effectively and stand up for your point of view while also respecting others' rights and beliefs. Being assertive can also help boost your self-esteem and earn the respect of others.
Regardless of the industry or organisation you work, every workplace has the same issues in common. Each office will have its fair share of imperious managers, bossy co-workers, forceful clients, or a difficult team member. The one way to effectively and respectfully to stand up to them is to be assertive. This one skill can boost your self-esteem, and positively impact your workplace achievement and personal happiness.
This webinar will explore how to quickly build up your assertiveness skills.
Typically, you will find people with these four communication styles in any workplace
How to gain respect with strategic language and without being a bully
Framing phrases to become assertive
How to speak up for yourself and learn your range
You will be able to learn your triggers, set boundaries, and control emotions
How to have the confidence to ask for what you want
The three Cs of assertive communication
Using words, tone, and body language to be more assertive
Dealing with angry clients and coming out on top
Delivering and packaging up a combative message to get a great result
How staff can be assertive without being rude
What are two signs of an assertive personality
How to say no to a request
Changing the way you are thinking and become more assertive
How your upbringing may have affected your level of assertiveness
Disagreement and differences do not need to be a bad thing
Why research shows that women are more agreeable than men
How to stand up for yourself
Learning to feel confident and making others feel confident
Body language to be assertive
Raimond Volpe is an established and experienced Sales Trainer. He has over 25 years sales experience in finance, recruitment and pharmaceutical industries. He was the #1 BDM at Toll People for two years in a row, winning the National Finance Industries, BDM of the Year Award. Prior to sales, he was the director of Five Finance, a mortgage broking and insurance company that won many awards including the Allianz & Tower Finance Broker Company of the Year Award in 2007.
Mindset plays a big part in Raimond's sales training, as the right attitude is an integral part in a successful sales process.
Raimond is an International Best Selling Author in the Self-Help industry, with his book 'Success For Living' . Shortly after it's release, it became an international bestseller in x5 countries. Since then, it has been number #1 in Australia in the Self Help Category for many months in a row.
Raimond believes that with a solid sales process, winning attitude and advanced selling skills, excellence can be achieved in any industry.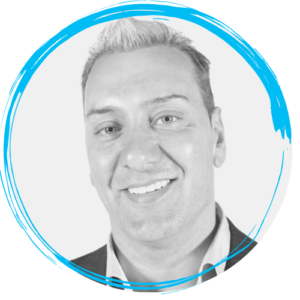 NESA Member
$
60
per registrant
Prices are inclusive of GST
NON Member
$
75
per registrant
Prices are inclusive of GST
This live broadcast will include ample Q&A time. It is expected to run for no more than an hour. A PDF copy of the presentation will be distributed to all registrants, and a certificate of attendance for all participants
For further information on NESA PD training events please contact Max Croft: +61 3 9624 2311 | EMAIL