When:
December 7, 2021 @ 3:00 pm – 4:00 pm
2021-12-07T15:00:00+11:00
2021-12-07T16:00:00+11:00
Cost:
The cost to attend this webinar is $60 for NESA members or $75 for non-members (including GST) per registrant.
Helping Hand for the Accidental Mentor
3.00pm AEDT (2.30pm in SA, 2.00pm in QLD, 1.30pm in NT and 12 noon in WA)
Mentors of staff or job seekers, and aspiring mentors
Once a new staff member has completed an organisation's formal induction process, they often move into a form of 'on-the-job' training. This might mean that a more experienced member of staff, a team leader, a program leader 'takes them under their wing' and assumes the role of the Accidental Mentor. This webinar is for those heroes, whose steadfast determination, positivity and encouragement has become the back bone of the employment services sector.
It is also a webinar for anyone that would like to move into the role of mentor, or who are looking for extra tips to use for encouraging job seekers.
Mentor or coach, what's the difference?
Building trust – Why did they come to you? What do they need or expect from you as their mentor?
Active listening – Respond in ways that show you understand and are interested
Remain in the moment – Demonstrate a genuine interest in something a person has experienced or the work they d0
Help them help themselves – Using the GROW technique to guide their focus on a positive mindset
Shall we do this again? – Be available, be consistent, be committed
Conserve your energy, build theirs – Show them their strengths, learn about yours, build confidence
Is it working for both the mentee and mentor? – Give and receive feedback
Peter is passionate about being a leader of management teams who want to drive innovation and to inspire communities with their own causes, visions and missions. He uses excellent risk management processes to manage programmes from the highest levels of governance to the daily pursuits of individuals.
Peter is very comfortable in the community sector, where he has helped organisations to undergo change, to commercialise their visions and to build government relations. He has ticked all the big boxes including restructuring, rebranding, mergers, acquisitions, and organisational change. He enjoys presenting to audiences on the technological and philosophical requirements of the industry he is engaging in.
His mantra: motivation is everything, passion is essential, commitment is not an option, leadership is an expression of these ingredients.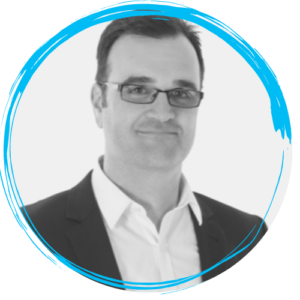 NESA Member
Prices are inclusive of GST
NON Member
Prices are inclusive of GST
This live broadcast will include ample Q&A time. It is expected to run for no more than an hour.
A PDF copy of the presentation will be distributed to all registrants and a certificate to participants.
For further information on NESA PD training events please contact Max Croft: +61 3 9624 2311 | EMAIL