When:
November 26, 2021 @ 12:00 pm – 1:00 pm
2021-11-26T12:00:00+11:00
2021-11-26T13:00:00+11:00
Cost:
The cost to attend this webinar is $60 for NESA members or $75 for non-members (including GST) per registrant.
Employer & Job Seeker Objections Clinic
12.00pm AEDT (11.30am in SA, 11.00am in QLD, 10.30am in NT and 9.00 in WA)
NESA would like to invite Industry sector front line staff to participate in our regular online Employer & Job Seeker Objections Clinics. This is an exciting opportunity to access expert advice and peer group discussions, on how to overcome the difficult issue of objections.
While the Clinic is an ideal complement for our Employer Engagement Master Class coaching program alumni, it is open to everyone that is experiencing issues with employer or job seeker engagement, and would like an opportunity to have their specific issues addressed.
The Clinic is being held monthly. You are invited to submit objections in advance and during each session. A mixture of employer and jobseeker issues are welcome.
All scenarios and objection handling discussions will be, respectful and anonymous (or first name only), and occur in a collegial environment.
This is your opportunity to get expert and peer driven advice for tackling those difficult and challenging scenarios.
After subscribing you discover that you cannot attend this session, then you will be sent a link to the recording.
Each Clinic will address different scenarios, and some Clinics will have pre-recorded or live guest appearances from industry sector experts (Business Development Managers and equivalent)
The aim of the Clinic is to provide participants with advice, strategies, confidence and a range of responsive comments that can be added to their objection handling tool kit.
Paul is an accomplished senior executive and leader in the Employment Services, Financial Services and Consulting industries with extensive international experience in Australia, New Zealand, UK and USA. He has a consistent track record in line management and consulting with Recruitment Companies, Banks, Government, Superannuation Funds, Global Not for Profits, and Multinational enterprises.
Paul's extensive experience includes:
Project Management (up to 3 years)
People Leadership (up to 400 employees)
Strategic Planning (up to $60 billion footings) and Budget Management (up to $50m)
Business Development (up to $2 billion turnover) and Marketing (new product development and management)
Operations Management/Shared Services/IT (Wealth & Banking)
Paul is a "hands on" project leader and line manager whose ability to easily switch between the bigger picture and the detail has been the key to his success. He runs a strategic sales consulting and training business in addition to his other responsibilities.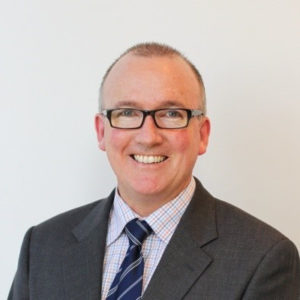 Rex has a business development and strategic planning background across a wide variety of industries. Specialising in relationship development, sales initiatives and customer service. He has direct management experience along with business development expertise, having owned and operated wholesale and retail businesses for many years. Rex's has extensive experience in the Employment Sector having developed and delivered workshops and consultancy services to 100+ providers.
Rex is someone you will enjoy having alongside your business. He has a clear focus on consistent and reliable results and effective relationship management. He brings enthusiasm for problem solving and an abundance of positive energy. His business experience enables clarity and purpose to be bought to management meetings, training programs and coaching sessions.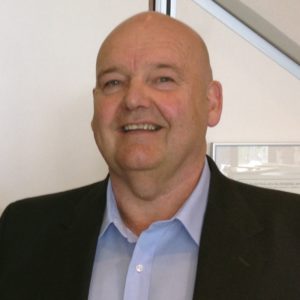 NESA Member
Prices are inclusive of GST
Non-member
Prices are inclusive of GST