When:
July 3, 2020 @ 12:00 pm – 1:00 pm
2020-07-03T12:00:00+10:00
2020-07-03T13:00:00+10:00
Cost:
Cost: NESA members $120 and non-members $150 (inclusive of GST) per registrant. One payment for the two part series.
NESA 2 part Coaching Program
Developing Emotional Intelligence
Starts 12 noon AEST (11:30am in SA & NT and 10 am in WA)
Emotional intelligence is the capacity to understand and manage your emotions. The skills involved in emotional intelligence are: self-awareness, self-regulation, motivation, empathy and social skills. The training explains what EI is and its role in improving performance in the workplace. Emotional intelligence also strengthens relationships among co-workers, contributing to a stable team in the workplace and to harmonious internal and external relations.
Our Coaching Program is based on the 5 domains of Emotional Intelligence:
Self-Awareness – Understanding how self-aware participants are; reviewing the value of self-awareness and providing an opportunity to develop self-awareness skills.
Self-Management – Appreciating that we manage ourselves based on our values, attitudes and beliefs; looking at methods of improving self-management and overcoming negative 'self-talk'.
Self-Motivation – A look at how personal goals drive our self-motivation, how our beliefs, values and attitudes can affect our motivation and some valuable techniques for personal improvement.
Empathy – Helping participants appreciate the need for empathy and providing the methods for doing it.
Handling Relationships – Bringing the previous skills together to become 'socially intelligent'; looking at real life situations and how emotional intelligence plays a part; reviewing ways of further improving relationships using emotional intelligence.
The Coaching Program is delivered in two parts on-line as one hour webinar sessions
Session one: Emotional Intelligence – Understanding EI in Employment Services – Friday 3 July 2020 at 12 noon AEST (11:30am SA & NT, and 10 am in WA)
Learn about the five domains
How to enhance your EQ
The EI models – Triune Brain Theory – The BRA model – Goleman's Model
The Mood metre and the Mood Rule
Session two: Emotional Intelligence – Strategies to Boost EI – Friday 10 July 2020 at 12 noon AEST (11:30am SA & NT, and 10 am in WA)
Putting Emotional Intelligence into your practice
Each webinar session is expected to run for approximately 60 minutes including ample Q&A and discussion time.
A PDF copy of the presentation will be distributed to all registrants.
Once the series has been completed, participants will receive a Certificate of Completion.
Sharon Mamo is a qualified human services program designer and lecturer with many years of experience in Human Resources. For the last 9 years she has focused on researching and working with disengaged job seekers and their complex needs. Sharon combines clinical psychotherapy and professionalism with a natural and down to earth approach. Sharon is a qualified Drug and Alcohol Facilitator, Psychotherapist & Social Sciences Professional. She has worked as a psychotherapist in Employment Services for 8 years. As an expert in encouraging mandated and resistant clients to change, she keynotes at National Conferences on topics of Behavioural Change, AOD, Mental Health and Neuropsychotherapy.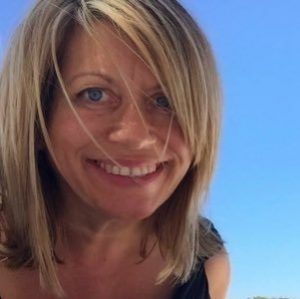 NESA Member
$
120
per registrant
Prices are inclusive of GST
Non-member
$
150
per registrant
Prices are inclusive of GST