Talkback — Fixing Long-Term Unemployment
Listen to Sally Sinclair, CEO NESA speak with NewsRadio's Hilary Harper.
The economy might be booming right now, but new figures show long-term unemployment is at a historic high, with more Australians in that category than there have been in 21 years.
Anyone without a job for more than a year is classified as long-term unemployed. And, statistically, once that has been your experience, it is considerably more difficult to re-enter the job market.
So, how do we ensure those without jobs aren't being left behind?

Protect Women's Jobs
THE CHALLENGE
By Sally Sinclair, CEO NESA
Extra skills will be needed to survive in high-risk fields.
When it comes to women in the workforce, the biggest challenge remains one of equality. It is a long and ongoing battle highlighted recently by the fact that women were the most adversely affected by the pandemic. Female-heavy sectors like accommodation and food services, retail, healthcare and social assistance were in the top five most-hit sectors, followed by education and training.

Listen to Sally Sinclair, CEO NESA speak with NewsRadio's Glen Lauder.
We've been hearing a lot about the number of job seekers increasing under the pandemic with around 800 thousand people forced out of work in March and April.
But last week's budget revealed there's also been a drop in funding to support people looking for work.
Close to a billion dollars has been removed from from employment services programs.
Sally Sinclair is the CEO of the National Employment Services Association. She told ABC NewsRadio's Glen Lauder the funding drop could lead to an increase in the long-term unemployed.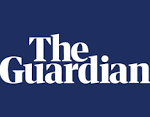 Coalition criticised for saving nearly $1bn on job services as unemployment soars
Sally Sinclair, the chief executive of the National Employment Services Association which represents job agencies, said making savings during an "unemployment crisis could result in a long-term unemployment catastrophe".

High expectations and long wish-lists on Budget day
Small and big businesses are hoping the budget will boost confidence and encourage consumer spending. There are calls for small business to benefit from targetted local infrastructure projects that will provide training and work for unemployment workers. Community and welfare groups are critical of tax cuts for high income earners. And there's concern that women could be left further behind unless the budget does more to boost workforce participation.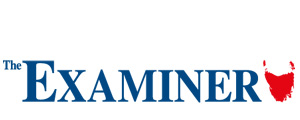 Looming JobSeeker reduction, mutual obligations and online service model causes concerns for unemployed
The National Employment Services Association – the peak body for job service providers – has raised concern that the shift to online could cause job seekers to be "parked in digital nowhere land where their needs aren't being assessed" and that "there is no needs assessment occurring and no personalised support".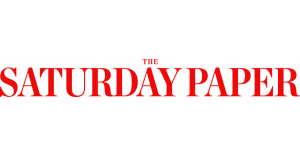 NESA MEMBERS ONLY
LETTER TO THE EDITOR
NESA's Letter to the Editor was published in The Saturday Paper in response to Rick Morton's article.

Listen to Sally Sinclair, CEO NESA speak with Fran Kelly on RN Breakfast.
There's concern about the Federal Government's new online employment support service for the unemployed.
The digital platform was originally meant to be rolled out in 2022 but was fast-tracked in response to the avalanche of jobless Australians due to COVID-19.
But the network of private agencies paid to help people find work warn the online system could create a new class of long term unemployed.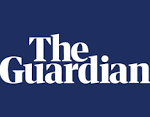 'Unemployment shock': will workers hardest hit by the pandemic be left to languish?
A new online system will offer some the chance to seek work without using a job agency, but may leave others without support.

Listen to Sally Sinclair, CEO NESA speak with NewsRadio's Mandy Presland
Employment firms are calling on the government to do more to re-skill and create jobs for people who have found themselves out of work in the wake of the Covid-19 pandemic.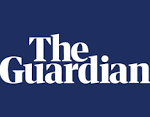 The peak body for employment services in Australia has called on the federal government to strike a "new deal" with jobseekers and commit "to leave no one behind"

Sally Sinclair, CEO NESA speaks to David Sparkes on PM, ABC
"Members are focused on making sure people get the support and the services that they need to get them back into the workforce as quickly as possible."
Featuring: Scott Morrison, Prime Minister
Peter Strong, Council of Small Business Australia
Sally Sinclair, National Employment Services Association
Alison Pennington, Centre for Future Work at the Australia Institute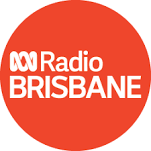 Listen to Sally Sinclair, CEO NESA speak with Rebecca Levingston on ABC Radio National, about how the Employment Fund supports job seekers in gaining employment.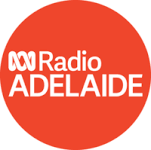 Listen to today's ABC Radio National's interview featuring Sally Sinclair, CEO NESA, talk about how employment services providers "want to be able to help people".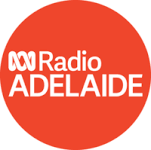 Listen to Sally Sinclair, NESA CEO talk on ABC Radio National about the need for restructuring the investment in the employment services system to support the hundreds of thousands of new jobseekers that will need help to re-train or find work.

'Unethical': Job providers cry poor as staff pressured to breaking point
By Christianne Barro
National Employment Services Association chief executive Sally Sinclair told The New Daily employment agencies had experienced a 70 per cent plunge in the number of unemployed Australians they'd been able to funnel back into the workforce.