Enabling Technology for Employment Services
ASX-listed ReadyTech is the home of JobReady Live employment services management system and Esher House, which delivers behavioural science-backed assessment, analytics and intervention technology to support employment outcomes for providers.
With a 20-year track-record of working with employment services providers to help evolve their operations with innovative technology, services and insight, we support the success of providers and the achievement of meaningful work outcomes for job seekers.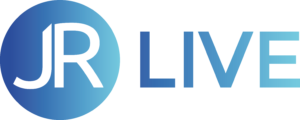 JR Live is the leading business management system for employment services. It supports providers in the management of more efficient and innovative operations, while delivering job seeker life-cycle management that facilitates work outcomes.

Esher House provides behavioural science-backed assessment tools, prescriptive analytics and intervention technology at scale to empower more human-centred decisions and enhance business outcomes for providers in the employment services industry.
To discuss how ReadyTech can support you please call ReadyTech's National Business Development Manager for Employment Services,