Enabling Technology for Employment Services
ReadyTech (ASX:RDY) exists to help communities thrive. From education and workforce management to local communities, government, justice systems and beyond, ReadyTech create awesome technology that helps organisations to navigate complexity, while also delivering meaningful outcomes.
Their highly customised Work Pathways products – such as JR Live – help organisations to activate, support, place and retain the right people in the right jobs by combining technology with human understanding. Coupled with their behavioural science assessment technology, Esher House, ReadyTech support the achievement of real outcomes such as improved jobseeker success rates in the employment services market through enhanced attitudinal understanding.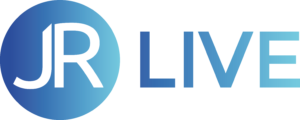 JR Live is the leading business management system for employment services. It supports providers in the management of more efficient and innovative operations, while delivering job seeker life-cycle management that facilitates work outcomes.

Esher House provides behavioural science-backed assessment tools, prescriptive analytics and intervention technology at scale to empower more human-centred decisions and enhance business outcomes for providers in the employment services industry.
To discuss how ReadyTech can support you please call ReadyTech's National Business Development Manager for Employment Services,