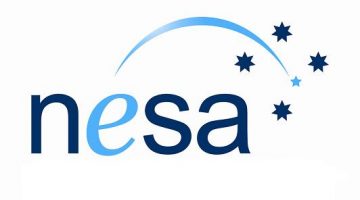 MEDIA RELEASE 9 May 2017
Strengthening opportunities for employment and inclusion
"We commend the Turnbull Government for helping to safeguard Australians' access to stable work by strengthening employment services. This includes initiatives to support women, mature aged job seekers, people with disability and Indigenous Australians," said Sally Sinclair, CEO of the National Employment Services Association (NESA).
"This investment reflects recommendations in NESA's pre-budget and related submissions for enhancing employment services for these groups. However, we need more detail on the refocus of Work for the Dole to ensure the savings measures do not counteract the gains," said Ms Sinclair.
"Employment services are critical in responding to transforming labour markets. They facilitate inclusive economic development by helping to create jobs as well as provide pathways to existing jobs. As recognised by the OECD, they build community innovation and resilience and are well equipped to respond to new ways of arranging business and work," said Ms Sinclair who is Vice Chair of the OECD LEED Partnerships Forum.
Boosting employment opportunities for Indigenous Australians
"We particularly congratulate the Government for listening to the employment services sector and responding to Closing the Gap with a package to increase employment opportunities for Indigenous Australians," said Ms Sinclair. This includes much-needed mentoring and support for Indigenous job seekers, expanded access to ParentsNext and assistance for people leaving prison to quickly find work.
We are also pleased to see the Government continuing to support community development in remote areas, especially the increased youth transition support. We encourage the Government and all stakeholders to keep learning and listening and enhancing Community Development Programme policy settings through a capacity building, community development and led approach," said Ms Sinclair.
Backing disability employment is win-win
"The decisions announced tonight on the future of Disability Employment Services (DES) are ambitious and forward thinking," said Ms Sinclair.
"NESA congratulates the Government for an inclusive co-design process. The effort invested in the DES reform by all stakeholders has generated a shared sector understanding about the directions for change," said Ms Sinclair.
"We expect continued co-design processes will ensure the inevitable complexity of implementation is managed as well as possible including the confluence with the NDIS," said Ms Sinclair who also chairs the Employment Reform Working Group of the National Disability and Carers Advisory Council.
** End
Sally Sinclair 0438 141 251 [email protected] www.nesa.com.au