NESA National Conference | 8 - 9 August 2018 | Brisbane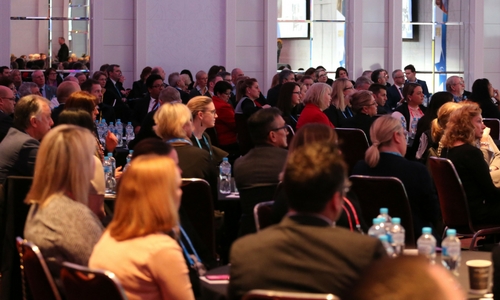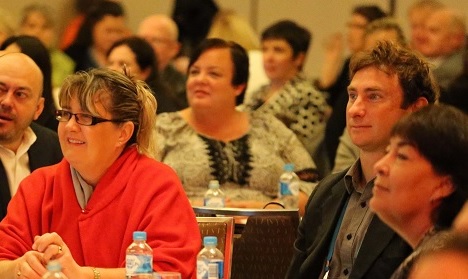 NESA Conference Scholarship
Application 2018
NESA is awarding limited scholarships to practitioners in the employment services sector to attend the 2018 National Conference being held 8-9 August at the Hilton Hotel Brisbane.
We represent the full range of contracted employment service providers, including not-for-profit and private organisations across services for disability, youth, Indigenous communities, migrants and refugees and for people experiencing mental health issues.
We are about creating opportunity for all through employment!
NESA's 2018 National Conference is a premier opportunity for employment practitioners to network with organisations from the employment services sector and learn about this exciting and rewarding profession.
NESA offers a scholarship programme to support practitioners with a full registration to attend the Conference.
The scholarships are managed through the Conference Division of NESA and awarded on the basis of objective criteria overseen by the Scholarship Committee.
The Scholarship Programme is designed to support collaborative professional development and applicants must complete the attached application form. All scholarship holders will be required to provide a report back to the NESA Scholarship Committee by 30th August 2018.
The following individuals are eligible to apply for a conference scholarship:
Employment consultants working in any Australian Government employment service, including CDP
Applicants who have never attended a NESA National Conference
Applicants who have been an employment consultant for a minimum of three years
Applicants who have shown commitment to their own professional development through accredited training or other professionalising activities
The Scholarship includes:
Registration to the conference
Access to the full conference programme
Conference app
Conference satchel
Official name badge and lanyard
Conference lunches, morning and afternoon teas
The Scholarship does NOT include:
Accommodation
Airplane tickets
Road transport
Welcome Reception
Gala Awards Dinner
The NESA 2018 Scholarship Programme will be launched on
Monday 9 July 2018
Applications must be submitted by
COB Friday 20 July 2018
Applications will be considered by a selection panel from the Scholarship Committee and successful applicants will be advised by
28 July 2018