Pre Bid Stakeholder
(Employer and Community)
Engagement Strategies Workshop
Now is the time to start preparing for the request for proposal for New Employment Services
In previous Employment Services tenders NESA has observed members typically create specialist partnership engagement roles with the objective of engaging major employers and community partners ("stakeholders") to support their bids. Existing Operations Managers are often seconded to fill such roles or individuals are recruited to fulfil these roles and secure quality Memoranda of Understanding (MoU) or Letters of Support (LoS) with employers and community partners. As Government feedback suggests each region requires its own customised bid, the need for stakeholder support is very real.
To assist you in this, NESA has partnered with Prospert to deliver the Pre Bid Stakeholder Engagement Strategies workshop.
To protect member confidentially the workshop is available for in-house delivery only.
Given the anticipated tender expectations, Prospert believes a proactive stakeholder engagement model will position sector members to optimise their tender results, with a by-product of short-term business benefits in existing sales territories. Prospert's model offers best practice Stakeholder Engagement in a single, highly focussed and interactive workshop setting.
Prospert can also tailor its offer by working with individual sector members' tender teams to identify their needs, understand what they are striving for, and most importantly, how they will measure success. SEMs will have the opportunity to practice techniques in small groups and use personalised mentoring following the training.
Prospert's model offers best practice Stakeholder Engagement in a single, highly focussed and interactive workshop setting.
Stakeholder Engagement Managers / Teams (Those occupying specialist roles, recruited or seconded for pre bid activity)
This is a 5-step framework for pre-bid stakeholder engagement strategies:
Targeting relevant employers and community providers
Approaching employers/community providers with confidence
Engaging employers/community providers
Doing the deal (executing stakeholder agreements)
Building and growing employer/community provider relationships
The focus is on ensuring your team is
"engagement ready" on completion
Participants work through a half day, interactive program with small group activities and other exercise. The focus is on ensuring your team is "engagement ready" on completion. All delivery is online.
Two – four hour (depending on numbers)
Interactive training session
Partnership value proposition, nutshell and other sales support material;
Training guide;
Training pack;
Stakeholder presentation pack for customisation;
Stakeholder Engagement Tracker.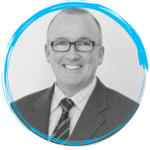 Paul is an accomplished senior executive and leader in the Employment Services, Financial Services and Consulting industries with extensive international experience in Australia, New Zealand, UK and USA. He has a consistent track record in line management and consulting with Recruitment Companies, Banks, Government, Superannuation Funds, Global Not for Profits, and Multinational enterprises. Paul's extensive experience includes: Project Management (up to 3 years) People Leadership (up to 400 employees) Strategic Planning (up to $60 billion footings) and Budget Management (up to $50m) Business Development (up to $2 billion turnover) and Marketing (new product development and management) Operations Management/Shared Services/IT (Wealth & Banking) Paul is a "hands on" project leader and line manager whose ability to easily switch between the bigger picture and the detail has been the key to his success. He runs a strategic sales consulting and training business in addition to his other responsibilities.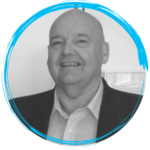 Rex has a business development and strategic planning background across a wide variety of industries. Specialising in relationship development, sales initiatives and customer service. He has direct management experience along with business development expertise, having owned and operated wholesale and retail businesses for many years. Rex's has extensive experience in the Employment Sector having developed and delivered workshops and consultancy services to 100+ providers. Rex is someone you will enjoy having alongside your business. He has a clear focus on consistent and reliable results and effective relationship management. He brings enthusiasm for problem solving and an abundance of positive energy. His business experience enables clarity and purpose to be bought to management meetings, training programs and coaching sessions.
Please contact Max for dates
Preferred to run at 10.00am – 2.00pm AEST, but negotiable.
Ongoing Coaching & Mentoring:
Ongoing coaching and mentoring any time in the first five weeks post training. This ensures team members are using the tools and techniques effectively and gaining all important traction on the objectives / outcomes.
Pricing is $1200 per person (minimum five, no maximum) which covers training, guides, tools, presentation and tracking templates and one complementary mentoring session. For groups of 16 or more, we recommend breaking into smaller groups. Where providers are unable to find five or more SEMs to train, the flat fee is $6000. To offset this cost, you might consider joining in with other small providers who are not direct competitors. All prices quoted above exclude GST.
For further information on NESA PD training events please contact Max Croft: +61 3 9624 2311 | EMAIL