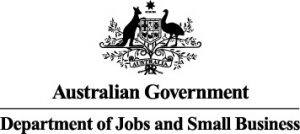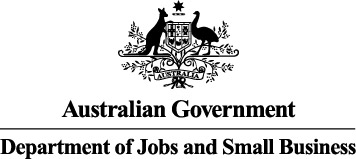 Innovation in Indigenous Employment
SUPPORTED BY THE DEPARTMENT OF JOBS AND SMALL BUSINESS
Recognises employment services professionals and organisations who find work for Indigenous Australians
1 July 2017 - 30 June 2018
Open to employment consultants and teams working jobactive programmes who can demonstrate through innovation in servicing, how they have achieved notable, measurable outcomes for Indigenous job seekers.

Submissions are encouraged from both individuals and teams, and a "team" can constitute:
* A provider * An entire branch or office * A geographically based team i.e. regional or Employment Region * A work group within a larger team * A group formed to achieve a specified Indigenous outcome.
Provide judges with an understanding of : a) The nominee (individual or team) b) Your organisation c) The environment in which you work, from a geographic, social and economic perspective, including the size of the Indigenous population in your area. While this question is not scored, it provides valuable context.
(Up to 300 words. Unscored)
Criterion 2 - Excellence in Partnerships
Demonstrate how you have connected with employers, Indigenous communities and other bodies, such as educational institutions, health organisations and community groups, to identify and maximise employment opportunities for Indigenous job seekers.
(Up to 500 words. Worth up to 25 points)
Criterion 3 - Overcoming obstacles
Demonstrate how this job seeker was committed to finding employment. Please include a timeline which indicates the activities undertaken by the job seeker in overcoming their barriers to employment, such as training and skills development, other vocational activities and/or activities to address non-vocational barriers.
(Up to 400 words. Worth up to 25 points)
Provide an example of a specific case (client's real name not required) which shows how you have been thinking creatively and demonstrating innovation in servicing strategies to achieve outcomes for Indigenous job seekers. Please note that all information will be kept confidential.
(Up to 400 words. Worth up to 25 points)
Criterion 5 - Achievements
Please provide any statistics and data which demonstrate your success in achieving outcomes for Indigenous job seekers. You may wish to upload a table that sets out the Key Performance Indicators for your role or team and how you performed against each. (Up to 400 words. Worth up to 25 points)