NESA National Conference 2019
The NESA National Conference has been the highlight of our engagement calendar for the past 19 years. It is invariably a positive and energising event bringing together stakeholders from employment services and a range of allied professional realms and celebrating excellence in the sector through the NESA Awards for Excellence, presented at the Gala Awards Dinner.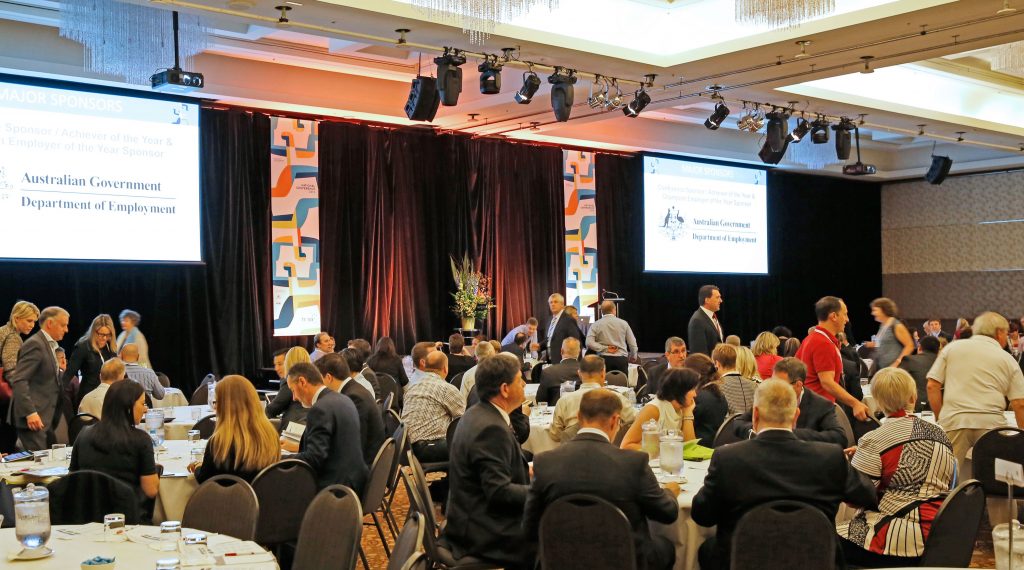 Every year our dedicated team are heartened by the feedback we receive from attendees who come away motivated and inspired by the things they learn through our powerful plenary sessions and workshops, as well as through the valuable opportunity to network with colleagues from around the nation.
This year we're expecting a strong turnout in what promises to be a significant milestone for employment services with the consolidation and implementation of new policy and program directions following the Federal Election.
Conference Theme - The Power of Purpose: Changing lives through employment
In the last two decades of employment services we have seen changing programs, changing labour market conditions, changing policies. And more change is on the way.

But through all of this, the heart of what we do has not changed: we help people into employment. That is our purpose, and the power of that purpose changes lives.

Join us for our National Conference as we return to the heart of the employment services.
Please select the appropriate registration link below. Note that you will be asked to create a login the first time you go to the registration page. This is to allow you to return and complete or modify your registration at a later date. Group bookings: If you are the organiser for multiple registrations, you only need to create one user account.
Monday 12 August
6.30pm - 8.00pm
Tuesday 13 August
and
Wednesday 14 August
Tuesday 13 August
From 7.30pm
Note: The dates for this event has changed and was originally scheduled for 31 July & 1 August.
EARLY BIRD Registration Prices
(early bird closes Friday 28 June)
NESA MEMBER
Group Rate (1 - 4 people)
NESA MEMBER
Group Rate (5 - 9 people)
NESA MEMBER
Group Rate (10+ people)
NON-MEMBER
Full Registration
NESA MEMBER
Day Registration
NON-MEMBER
Day Registration
AWARDS DINNER
Full Registration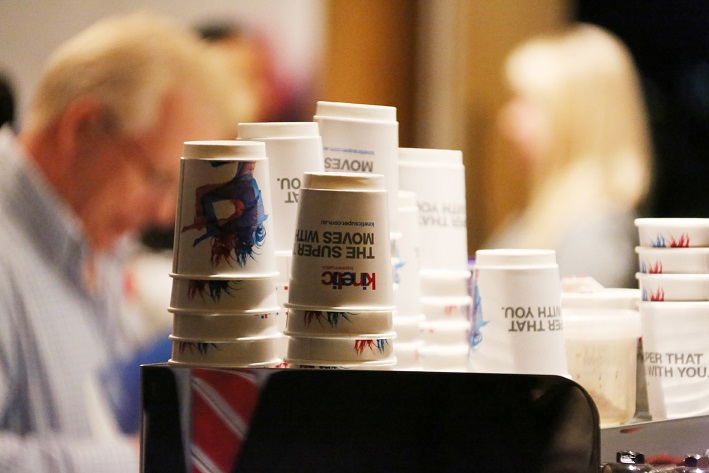 Sponsorship Opportunities
A Conference is a complicated affair with lots of moving parts. Sponsorship opportunities exist throughout the event, from the Coffee Cart and a Recharge Station up to sponsoring the Gala Awards Dinner or a Plenary Speaker. Click below for more information
Trade Exhibition Opportunities
Presenting a Trade Exhibition stand at the National Conference will place your organisation in the spotlight of a large and diverse audience.
Showcase your products and services to a national network of employment services providers all in one place!