PeoplePlus Leader Wins
Employment Services Sector's Top Award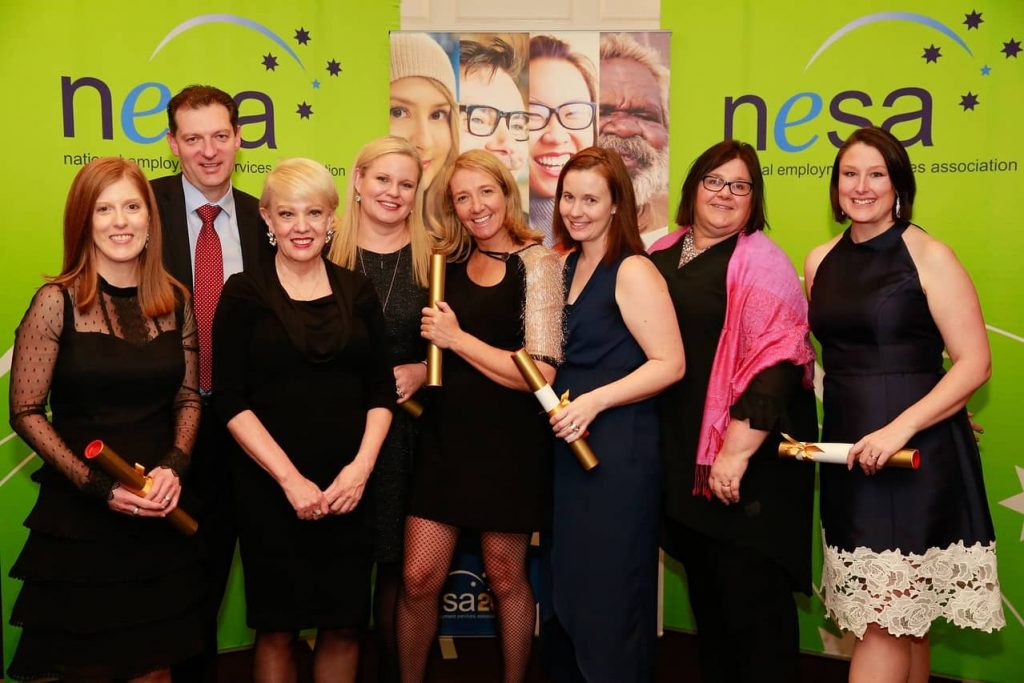 PeoplePlus Leader Wins Employment Services Sector's Top Award
Ms Emma Crichton, Executive Director of PeoplePlus has been awarded the 2017-18 National Employment Services Association (NESA) Employment Discovery Grant.

The Discovery Grant, conferred by the National Employment Services Association, is the most highly prized honour in the sector. This prestigious recognition is awarded annually to a leader in Employment Services who has made outstanding contributions to realising the sector's goal of achieving opportunity for all Australians through employment and inclusion.

As the 2017-18 Grant recipient, Emma will be NESA CEO Sally Sinclair's guest at the 2018 OECD-LEED Forum, where she will have the opportunity to hear from and network with international thought leaders on the most recent innovations, policies, programs and research in the field of Public Employment Services.

"I see this grant as an opportunity to seek out ways to assist the sector to develop positive change and assert influence within my company and the wider sector," Emma said. "Forming collegiate relations with international people working in the same sector will last well beyond the time period of the grant."

The OECD-LEED Programme has advised governments and communities since 1982 on how to respond to economic change and tackle complex problems in a fast-changing world. Its mission is to contribute to the creation of more and better quality jobs through more effective policy implementation, innovative practices, stronger capacities and integrated strategies at the local level.

NESA has partnered with the OECD-LEED programme for more than a decade and NESA CEO Sally Sinclair is the Vice Chair of the OECD-LEED Partnerships and Local Development Forum. "The annual OECD Forum is a powerful and inspiring exchange, and I always come away buzzing with new ideas and directions to explore. It will be an honour and a pleasure to welcome Emma to next year's Forum, where she will share in international perspectives and network with people who have the most significant knowledge and expertise in employment services. I am sure Emma will use this unique experience to further fuel her already stellar practice of leadership in Australian employment services."

As the 2017-18 Discovery Grant awardee, Emma joins 6 other people and organisations honoured in the NESA Awards for Excellence ceremony which took place this evening at the Pullman Melbourne on the Park as part of the NESA National Conference.

The National Employment Services Association Employment Discovery Grant is sponsored by Kinetic Superannuation.
Thank you to our Discovery Grant sponsors Kinetic Superannuation