When:
March 6, 2018 @ 9:30 am
2018-03-06T09:30:00+11:00
2018-03-06T09:45:00+11:00
Cost:
NESA Members: 1 – 3 $300, 4-9 $250*, 10+ $200* * Members must be from the same organisation Non-members: $375 per person Prices are per registrant and are inclusive of GST.
Understanding jobactive Outcomes workshop
Melbourne | Tuesday 6 March 2018 | Starts 9.30am AEDT
DATE: Tuesday 6 March 2018
TIME: 9 am for a 9:30am commencement
LOCATION: Central Melbourne venue TBA
jobactive consultants of all levels of experience – perfect for new starters and experienced consultants who are moving into an Outcomes management role, or who just want to learn how Outcomes work!
In a performance-driven sector, it's important that your staff understand jobactive Outcomes. Outcomes are what we strive for. Successful Outcomes can change the lives of our job seekers, and it's Outcomes that, to a large extent, drive our business. But it's a complex topic. An understanding of jobactive Outcomes requires an understanding of how many different things work together – how a job seeker's circumstances determine their outcome requirements, and how a job seeker's subsequent achievements are supported with evidence. An understanding of jobactive Outcomes also requires an understanding of all the things that can happen as a job seeker tracks towards an Outcome: variations in earnings and hours worked, breaks in employment, discrepancies between DHS data and the evidence you hold… and much more.
Our one-day Understanding jobactive Outcomes workshop builds a core understanding of Outcomes before moving into some of the more complex areas around 4, 12 and 26 Week Employment Outcomes. As well as learning the theory you'll be working through plenty of practical exercises – so bring calculators
Building the Outcomes foundations: job seekers, requirements and evidence

Outcome start dates – why they matter, how they are set, and how they can change

4 and 12 week Outcomes – how they work together

26 week Outcomes

Variations in earnings

Permissible breaks

Discrepancies

Payslip verified Outcomes

Apportioning income and hours

Education Outcomes

Outcomes and ESS
A career spanning more than 30 years gives Damien Opolski a rare insight into Australian government employment services. Damien spent 12 years as manager of the Department of Employment's Learning Centre – a role which saw him closely involved with policy and IT development, and with responsibility for developing and delivering policy, systems and capability-building training for providers. This, coupled with Damien's frontline experience (during a CES career in metropolitan and regional South Australia, he estimates he conducted 10,000 job seeker interviews and worked with hundreds of employers), allows him to offer this unique training experience. Damien has more than 20 years' experience in delivering training straight to frontline employment consultants and their managers, and Department staff in programmes such as jobactive (and its predecessors), DES, RJCP, TTW and ParentsNext.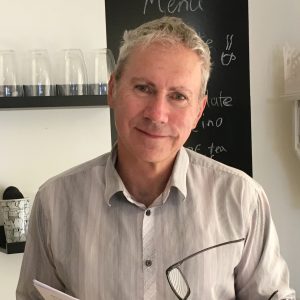 NESA Member
Prices are inclusive of GST
NESA Member
Prices are inclusive of GST
NESA Member
$
$200
10 plus registrants
Prices are inclusive of GST
Non-member
Prices are inclusive of GST
At the conclusion of the workshop participants will receive:
A comprehensive Professional Training workbook

A Certificate of Attendance for their portfolio

Confidence to utilise the knowledge and skills in the workplace
For further information on NESA PD training events please contact Max Croft: +61 3 9624 2311 | EMAIL