When:
September 9, 2021 @ 2:00 pm – 3:30 pm
2021-09-09T14:00:00+10:00
2021-09-09T15:30:00+10:00
Cost:
The cost to attend is $60 for NESA members or $75 for non-members.
UNDERSTANDING AND IMPLEMENTING MUTUAL OBLIGATION
Thursday 9 September 2021
2.00pm AEST (1.30pm SA & NT, and 12 noon WA)
'Mutual obligation' is based on the concept of a 'contract' between a job seeker and the society that supports them with income support and employment services. Society offers income support and employment services. In return, there is a requirement that a job seeker will be doing all they can to find work and to work through the issues that may hold them back. In this session we'll look at what mutual obligation means to the different groups of job seekers that we work with, and look at some 'top tips' when working with job seekers and their mutual obligation requirements.
WHAT YOU CAN EXPECT TO HEAR ABOUT
Why most job seekers will have a Mutual Obligation requirement (the rationale)
How a job seeker's requirement is determined by a number of factors – such as age, PCP and PCW
How there are more specific requirements for Early School Leavers
How you can progress Mutual Obligations through the Job Plan
The Points Based Activation System and how this will build additional flexibility into how a job seeker can meet their Mutual Obligation.
Many of you will know Damien from his time as the director of the Department's Learning Centre. Over the years he's played a key role in the delivery of both policy and systems information, training and performance management. If you've been in the sector for a while you've most likely seen him at an information session or heard him via webinar. In this role he was responsible for the performance of up to 150 staff. Earlier in his career he spent a number of years on the 'front line; Damien estimates that he has conducted over 10,000 job seeker interviews and worked with hundreds of employers. Damien is an excellent communicator, who enjoys interacting and sharing his expertise and experiences with his audience. Damien has a Bachelor of Economics from Adelaide University, as well as Diplomas in Training and Assessment, and Project Management. He's also a qualified Teacher of English to Speakers of Other Languages."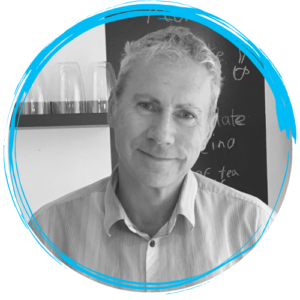 NESA Member
Prices are inclusive of GST
NON Member
Prices are inclusive of GST
This live broadcast will include ample Q&A time. It is expected to run for no more than 90 minutes. A PDF copy of the presentation will be distributed to all registrants, and a certificate to participants
For further information on NESA PD training events please contact Max Croft: +61 3 9624 2311 | EMAIL