When:
September 15, 2022 @ 2:00 pm – 3:00 pm
2022-09-15T14:00:00+10:00
2022-09-15T15:00:00+10:00
Transitioning to a Leader
THURSDAY 15 SEPTEMBER 2022
Leaders create results and their actions or in-action will significantly influence the performance of a business. Studies show tailored executive coaching and customized transition plans double the likelihood of success.
Yet as many as 83 percent of global leaders think they are unprepared for their new roles.
This presentation will help you understand how to set yourself up to move into a leadership position, and the benefits of having the key leadership skills. It will cover the most important aspects of being a good leader and how to transition effectively into that role
This one hour online webinar session is suitable for anyone working with individuals, business partners, suppliers and teams that want to improve their effectiveness in achieving both personal and business results.
Why Leadership Matters?

Difference Between Good & Bad leaders

Current Leadership Trends

Transition from Doing to Leading

Be Impact-driven, Not Calendar-driven

Delegate More Responsibility in Current Roles

Create Low-Risk Leadership Opportunities

Provide Mentorship/Coaching

Help Them Network, Inside and Outside the Company

Give Them Enough Room to Fail / Creating a culture of accountability

Take Responsibility for Both Successes & Failures

Communication Skills & EQ are Key

Resolving Conflict

Turning Negative Feedback to Positive

5 Step Personal Leadership Plan – How to Make it Happen
RAIMOND VOLPE
Raimond is the Director and founder of Dynamo Selling, Australia's leading sales success training organisation. Dynamo selling has won over 7 international and national awards including the prestigious International Gold Stevie award, and Winner of the Sales training company of the year in Australia in 2020 and 2021.
Raimond has over 25 years sales experience across SME and Corporate organisations in many industries including recruitment, pharmaceutical and finance.
Mindset plays a big part in Raimond's sales training, as he strongly believes the right attitude is an integral part in a successful sales process. Raimond believes that with a solid sales process, a winning attitude and advanced communication skills, excellence can be achieved in any industry.
Raimond is also International Best-Selling Author in the Self‐Help industry, with his book "Success1010 For Living". Shortly after its release, it became an international bestseller in 5 countries and has won 6 international book awards.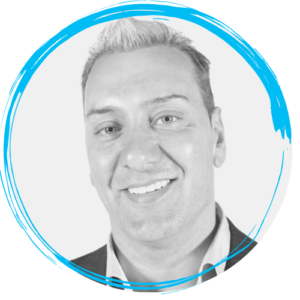 NESA Member
Prices are inclusive of GST
NON Member
Prices are inclusive of GST
This live broadcast will include ample Q&A time. It is expected to run for no more than an hour.
A PDF copy of the presentation will be distributed to all registrants, and a certificate to participants.
For further information on NESA PD training events please contact Amanda Owen +61 3 9624 2311 | EMAIL
NESA PD BOOST SUBSCRIPTION
BOOST YOUR WORKFORCE CAPABILITY​
Are you looking for ways for your staff to develop skills on a regular basis?
INTRODUCING NESA'S PD BOOST SUBSCRIPTION OFFER
EXCLUSIVE TO NESA MEMBERS