When:
February 9, 2022 @ 3:00 pm – 4:00 pm
2022-02-09T15:00:00+11:00
2022-02-09T16:00:00+11:00
Cost:
The cost to attend this webinar is $60 for NESA members or $75 for non-members (including GST) per registrant.
Supporting the Recovery pathway of a person experiencing challenged Mental Wellbeing
Wednesday 9 February 2022
3.00pm AEDT (2.30pm in SA, 2.00pm in QLD, 1.30pm in NT and 12 noon in WA)
Recovery and mental wellbeing, takes on two dimensions where we need to understand the clinical needs of professional support and appropriate referrals. Just as importantly, is assisting a person to understand and grow, their person centered, strength-based model of recovery.
This session will equip you with understanding the importance of mental wellness, and the vital contributions we can offer a client in maximizing their employment and vocation pathways.
For our job seekers and ourselves, this means success through an increased engagement towards creating a model and awareness of mental wellness, contributing to positive steps of engagement.
Understanding Recovery in the context of mental illness
Demonstrating principles of Person Centred, Active Support and Strength Based support approached
Tools and strategies to assist a client in their personal Recovery journey
Jules Haddock is an expert in the Mental Health industry, and a trainer with genU Training (RTO 5553).
An accomplished conversationalist in mental health education, Jules has an engaging and creative approach in helping communities understand mental illness and how to manage the invisible learning blocks and walls often confronted, in learning expeditions. She takes the myths and fictitious beliefs about mental illness, and weaves participants into developing safe and confident based approaches that can be used in supporting and maximising confidence in "the space" for both teacher and learner.
With gaiety and passion, she introduces us into an awareness of mental health literacy, recovery, and the importance of embracing strength based and person-centred learning for each student.
Principal Master Mental Health Instructor
President of Not for Profit Charity Art of the Minds
REACH Facilitator – Black Dog Institute.
Practicing Author and Artist.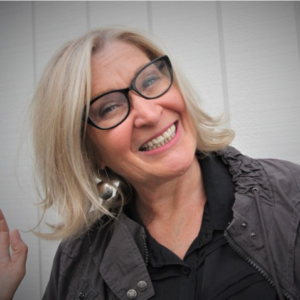 NESA Member
Prices are inclusive of GST
NON Member
Prices are inclusive of GST
This live broadcast will include ample Q&A time. It is expected to run for no more than an hour.
A PDF copy of the presentation will be distributed to all registrants, and a certificate to participants.
For further information on NESA PD training events please contact Max Croft: +61 3 9624 2311 | EMAIL