When:
February 10, 2020 @ 3:00 pm – 4:00 pm
2020-02-10T15:00:00+11:00
2020-02-10T16:00:00+11:00
Cost:
NESA members $60 (inclusive of GST) per registrant Non-members $75 (inclusive of GST) per registrant
Reverse Marketing with Intent
3pm AEDT (2:30pm in SA, 2pm in QLD, 1:30pm in NT and 12 noon in WA)
In this webinar Matt Luttrell will discuss reverse marketing strategies to place priority jobactive and DES job seekers into the hidden job market. The focus is on making contact with specific employers. It will explore getting the job seeker and employment services practitioners ready to make a reverse marketing call, and how to manage the call including handling objections.
The focus of this webinar is not on vacancy development for job matching. So what can you expect? It will cover becoming "one" with the employer so that we understand the fit with the employee and the new opportunity that presents. Reverse marketing isn't all about providers getting a placement, it's much bigger than that! The placement is the result – the real key is understanding what the employer is looking for and matching a strong candidate to an opportunity.
Preparation is key
Be in a positive mindset
What approaches have the best results
What to look for, what to listen for
What is the best way to respond to objections
Matt Luttrell has over 15 years' management experience that many years managing hotels in Melbourne and Geelong and over 10 years' experience in employment services. Within employment services Matt started his journey in recruitment and developed into senior management positions where he developed an extensive network and is well regarded for building key stakeholder relationships within the industry. Matt lists his strengths as integrity, honesty and accuracy, all of which are critical components when building and maintaining relationships with key stakeholders.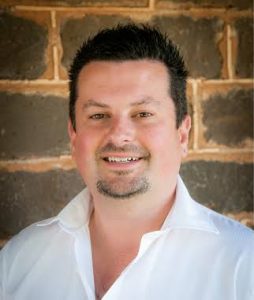 NESA Member
$
60
per registrant
Prices are inclusive of GST
Non-member
$
75
per registrant
Prices are inclusive of GST
This live broadcast will include ample Q&A time. It is expected to run for no more than an hour. A PDF copy of the presentation will be distributed to all registrants, and participants, a certificate of attendance.