When:
October 29, 2020 @ 12:00 pm – 1:00 pm
2020-10-29T12:00:00+11:00
2020-10-29T13:00:00+11:00
Cost:
NESA Members $120 , Non members $150 inclusive of GST.
NESA online 2 part Coaching Program
Remote Servicing in Employment Services – A New Approach to Case Management
Thursday 29 October and 5 November 2020
Starts 12 noon AEDT (11.30am in SA, 11.00am in QLD, 10.30am in NT and 9.00am in WA) on the 29 October

Starts 3.00pm AEDT (2.30pm SA, 2.00pm QLD, 1.30pm NT and 12 noon WA) on the 5 November 2020
Ensuring effective case management and servicing is essential during such uncertain times. This 2 part online coaching program will explore emerging trends, case studies, and development of remote case management and teleconferencing to leverage provide services to job seekers in the New Norm.

These strategies will allow practitioners and managers to develop highly effective techniques and structures for case management to achieve sustainable outcomes. The ability to positively interact with job seekers in the employment process is equally as important and works well when these skills are integrated with a well-developed case plan.
This coaching program provides employment practitioners the skills to encourage job seekers to access services and supports, to look for work and achieve their own employment goals. Client-centred Case Management focuses on coordination of a wide range of services and resources to maintain the wellbeing of clients with various and sometimes complex needs.
Understanding Case Management in Employment Services
Working from home, a locked down office, online or over the telephone – your are remote servicing (transitioning or currently)
Learn about which platforms work for providing remote case management
Understand best practice for supporting clients in changing environment
Provide best practices in an ethical way
Novel ideas on Improving participant engagement
Addressing participant barriers, working with clients and other health and service providers
Each webinar session is expected to run for approximately 60 minutes including ample Q&A and discussion time.
A PDF copy of the presentation will be distributed to all registrants.
Once the series has been completed, participants will receive a Certificate of Completion.
Sharon is a qualified human services program designer and lecturer with many years of experience in Human Resources. For the last 5 years she has focused on researching and working with disengaged job seekers and their complex needs. Sharon combines clinical psychotherapy and professionalism with a natural and down-to-earth approach. Sharon is a qualified Drug and Alcohol Facilitator, Psychotherapist & Social Sciences Professional. She has worked as a psychotherapist in employment services for many years. As an expert in encouraging mandated and resistant clients to change, she keynotes at national conferences on topics of behavioural change, AOD, mental health and neuropsychotherapy.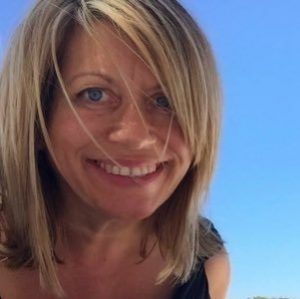 NESA Member
$
120
per registrant
Prices are inclusive of GST
Non-member
$
150
per registrant
Prices are inclusive of GST