When:
April 30, 2021 @ 1:00 pm – 2:00 pm
2021-04-30T13:00:00+10:00
2021-04-30T14:00:00+10:00
Cost:
The cost to attend this webinar is $60 for NESA members or $75 for non-members (including GST) per registrant.
Reading Body Language and Micro Expressions
1.00pm AEST (11.30am SA & NT and 11.00 in WA)
Do you ever wish you could know what someone is thinking? Understanding body language can help you communicate better in any situation. Overall having these skills allows you to move more easily through everyday life.
Here are some examples of how understanding and utilising body language can benefit you:
It helps you make a better first impression;
It improves your public speaking;
It helps you succeed at job interviews and to handle performance reviews;
It even helps with handling feedback in personal relationships.
Perhaps you want to improve your own non-verbal communication? Your ability to understand and interpret body language can help you to pick up on unspoken issues or negative feelings in others. Most importantly you can also use body language in a positive way to add strength to your verbal messages.
How to read people
How to read people's body language
How to monitor your own body language
How to adjust your own body language to become a more effective communicator
How to change other people's body language for a win-win situation
How to detect hidden emotions
To Increase your Emotional Intelligence (EQ)
How to recognise the most common variations of 7 emotions
Understanding Micro Expressions and their importance
Reading Micro Expressions and the intentions being communicated
Mastering non-verbal communication
Understanding your brain and physiology
Raimond Volpe is an established and experienced Sales Trainer. He has over 25 years sales experience in finance, recruitment and pharmaceutical industries. He was the #1 BDM at Toll People for two years in a row, winning the National Finance Industries, BDM of the Year Award. Prior to sales, he was the director of Five Finance, a mortgage broking and insurance company that won many awards including the Allianz & Tower Finance Broker Company of the Year Award in 2007.
Mindset plays a big part in Raimond's sales training, as the right attitude is an integral part in a successful sales process.
Raimond is an International Best Selling Author in the Self-Help industry, with his book 'Success For Living' . Shortly after it's release, it became an international bestseller in x5 countries. Since then, it has been number #1 in Australia in the Self Help Category for many months in a row.
Raimond believes that with a solid sales process, winning attitude and advanced selling skills, excellence can be achieved in any industry.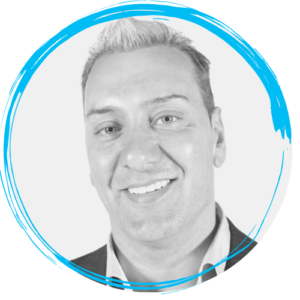 NESA Member
$
60
per registrant
Prices are inclusive of GST
NON Member
$
75
per registrant
Prices are inclusive of GST
This live broadcast will include ample Q&A time. It is expected to run for no more than an hour. A PDF copy of the presentation will be distributed to all registrants, and a certificate of attendance for all participants.
For further information on NESA PD training events please contact Max Croft: +61 3 9624 2311 | EMAIL