When:
September 6, 2021 @ 2:00 pm – 3:00 pm
2021-09-06T14:00:00+10:00
2021-09-06T15:00:00+10:00
Cost:
The cost to attend is $60 for NESA members or $75 for non-members.
POST PLACEMENT SUPPORT WEBINAR: IS IT JUST A CONTACT CALL OR ARE WE GATHERING REAL INTELLIGENCE?
2.00pm AEST (1.30pm SA & NT, and 12 noon in WA)
Post Placement Support (PPS) is a great way of gathering intelligence that can drive a strong plan to ensure job seekers maximise their sustainable employment opportunity. This task should not be a "tick a box" exercise. It is a critical step to ensure we are identifying any red flags that exist in the early stages of employment and acting upon them accordingly. If performed correctly, PPS will be seen as a genuine value-add to your employer's customer service experience and will provide a support mechanism for the new employee as they enter into a new environment.
Be Prepared – Go in with a plan that is tailored to the employee
Transparency and Clarity – Is the Employer / Employee clear on the benefits of spending the time to answer these questions?
Communication – How to identify concerns by listening to words and intonation
Action Plans – How to record and escalate information to the appropriate person
Linda is a highly skilled and well-regarded coach & trainer in the employment services sector. Her coaching, training, management and leadership experience includes seven years as a trainer and ten years in project & senior management roles with Australia Post and Major Change. Linda's strengths as a coach come from her diverse lived-experiences and professional qualifications and training. Her passion for helping people and unique skills have seen her deliver effective training within employment services across the country in face-to-face training rooms and online through virtual classrooms for many years. She is a dynamic change-agent, with a talent for leading people through change with positivity and courage. Her ability to effortlessly and elegantly influence and motivate people to achieve peak performance makes her highly sort-after as a coach. Linda is a member of the International Coaches Guild. She has several qualifications, including Certificate IV in Training and Assessment, NLP, Human Behaviour Profiling (EDISC), and Mental Health First Aid, and she also speaks fluent French.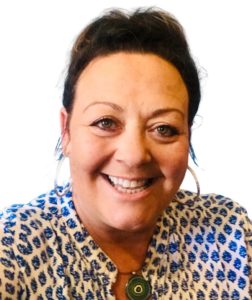 NESA Member
$
60
per registrant
Prices are inclusive of GST
NON Member
$
75
per registrant
Prices are inclusive of GST
This live broadcast will include ample Q&A time. It is expected to run for no more than an hour.
A PDF copy of the presentation will be distributed to all registrants.
For further information on NESA PD training events please contact Max Croft: +61 3 9624 2311 | EMAIL