When:
July 3, 2020 @ 2:00 pm – 3:30 pm
2020-07-03T14:00:00+10:00
2020-07-03T15:30:00+10:00
Cost:
Cost for NESA members $180 and non-members $225 (inclusive of GST) per registrant. One payment for the three part series.
A NESA 3 part Coaching Program
Performance Management for New Leaders and Other Beginners
Starts 2pm AEST (1:30pm in SA & NT and 12 noon in WA)
New site, team and program leaders, other people management beginners, and people wanting to benchmark
The mere mention of the term 'performance management' is enough to send a shiver up the spine of new managers/team leaders and their staff. Many of us immediately think of nerve-wracking performance appraisals and sleepless nights prior to those under performance discussions. It doesn't have to be like this.
This 3-part coaching program introduces new team leaders, and those looking for new ideas or to benchmark, to some of the key elements of performance management. While Most providers will have extensive HR assistance and Performance Management Frameworks, this coaching program focuses on an inclusive outcome centred approach to addressing, rewarding or re-aligning staff performance.
Session 1 – Performance Management Framework? It's much more than a Performance Agreement! – Friday 3 July 2020 at 2pm AEST (1:30pm SA & NT and 12 noon WA)
In this session we'll look at performance management and why it's so important to the success of an organisation. Good performance management is like preventative medicine: people and organisations can thrive, and costs of solving staffing problems are reduced. What does good performance management look like? What does a good Performance Agreement look like? We'll talk about it today.
We'll also commence work on our coaching program project – to develop a Performance Agreement template for frontline staff.

Session 2 – Performance Appraisal and Managing Under Performance – Friday 10 July 2020 at 2pm AEST (1:30pm SA & NT and 12 noon WA)
A good Performance Management Framework allows people and organisations to flourish. Performance Appraisal is an integral part of the ongoing performance management process. Most of us are good at good news. Sometimes, however, there will be performance issues that we need to address. In a few cases we may need to work through a more formal under performance management process. In today's session we'll look at the Performance Appraisal process and managing under performance.
Session 3 – Over to You…. – Friday 17 July 2020 at 2pm AEST (1:30pm SA & NT and 12 noon WA)
Over the last two weeks participants have been developing a Performance Agreement template for the 'employment consultant role'. Today is 'show and tell' day! What performance indicators did you include in your template? How will you measure performance, and what will your evidence sources be?
The model of delivery for this coaching program requires learners to "learn by doing" where by participants are expected to contribute to the discussion.
Each webinar session is expected to run for approximately 90 minutes including ample Q&A and discussion time.
A PDF copy of the presentation will be distributed to all registrants.
Once the series has been completed, participants will receive a Certificate of Completion.
Many of you will know Damien from his time as the director of the Department's Learning Centre. Over the years he's played a key role in the delivery of both policy and systems information, training and performance management. If you've been in the sector for a while you've most likely seen him at an information session or heard him via webinar.
In this role he was responsible for the performance of up to 150 staff.
Earlier in his career he spent a number of years on the 'front line; Damien estimates that he has conducted over 10,000 job seeker interviews and worked with hundreds of employers.

Damien is an excellent communicator, who enjoys interacting and sharing his system expertise with his audience.

Damien has a Bachelor of Economics from Adelaide University, as well as Diplomas in Training and Assessment, and Project Management. He's also a qualified Teacher of English to Speakers of Other Languages."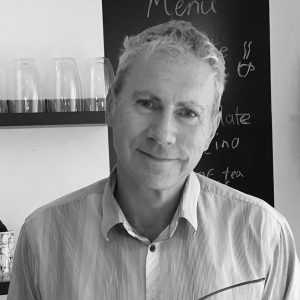 NESA Member
$
180
per registrant
Prices are inclusive of GST
Non-member
$
225
per registrant
Prices are inclusive of GST