When:
November 23, 2018 @ 9:00 am – 3:00 pm
2018-11-23T09:00:00+11:00
2018-11-23T15:00:00+11:00
Where:
PARKROYAL Melbourne Airport
Arrival Dr
Melbourne Airport VIC 3045
NESA MASTERCLASS SERIES 2
THE BRAVE NEW WORLD OF MARKETING
Join Andrew Griffiths at our upcoming Masterclass
Andrew travels the world teaching organisations how to master their marketing in this brave new world, taking the complexity out of the equation and providing clear, simple advice that will create an approach to marketing that engages and converts.
Andrew is renowned for his lively hands on and robust forums, packed with practical gems.
#1. What the new world of marketing actually looks like
#2. The good, the bad and the ugly of marketing – and where most organisations go wrong
#3. Tropic cascade – and how it applies to your business
#4. How well do you really know your customers?
#5. It's time for some meaningful communication (messages, platforms, storytelling)
#6. Meaningful connection – exactly what is engagement?
#7. The importance of cross industry innovation and communication
#8. How is your corporate karma?
#9. If you're not growing you're dying
#10. Bringing it all together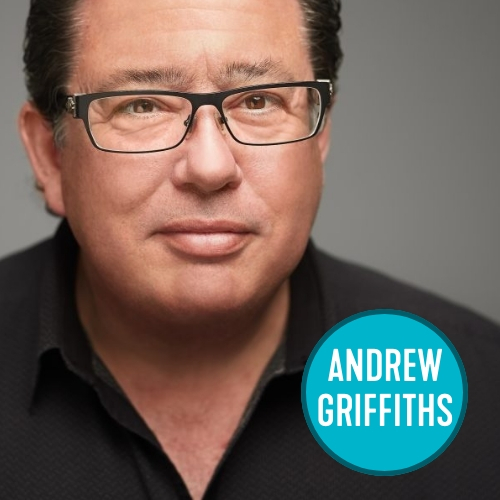 Bestselling Author, Entrepreneur and Global Presenter
Who exactly is Andrew Griffiths?
Andrew is known for being a bestselling author and a global presenter. His overnight success is the end result of a lot of hard work, taking his fair share of risks, and learning his lessons to keep on going.
Andrew's three important keys to success – resilience, belief and determination. Mastering these makes everything change.
Andrew's obvious success at the recent NESA National Conference was his ability to address issues surrounding business management and marketing at a very practical level.
We received wonderful feedback about Andrew Griffiths from the National Conference in Brisbane –
"He was engaging, well delivered and very relevant."
"It was about identifying what is unique about us"
"Great content and all very thought provoking" "The opportunities to be able to talk with peers around best practise."
The Masterclasses are limited in size to ensure your personal experience resonates with your own particular requirements.
Friday 23 November 2018
9.00am – 4.00pm
PARKROYAL Melbourne Airport, Arrival Dr, Tullamarine VIC 3045
REGISTRATION
$
895
NESA MEMBERS - PER PERSON
Tea and coffee at registration

Morning and afternoon tea