When:
August 8, 2018 @ 6:00 pm – 10:30 pm
2018-08-08T18:00:00+10:00
2018-08-08T22:30:00+10:00
Where:
Brisbane Hilton Hotel
190 Elizabeth St
Brisbane City QLD 4000
Contact:
Carole Gregson
+61 3 9624 2307
NESA Awards for Excellence
The NESA National awards during their fourteen years, have highlighted the commitment this sector has made to improving the well-being of our community, the excellent levels of service offered and the very real successes resulting from hard work and innovation.
The National Employment Services Awards for Excellence are:
The nominees in the six categories undergo a comprehensive and rigorous assessment process, with auditing, variance, due diligence and means weighting applied. Only nominees who reach an acceptable benchmark in scores are considered for a finalist berth, and NESA only announces a maximum of three finalists in all excellence awards categories except the Employment Consultant, which may have four if there is an inclusion of the Bright Star award.
Entry and Winner Benefits
National finalist benefits include:
National Winners Receive: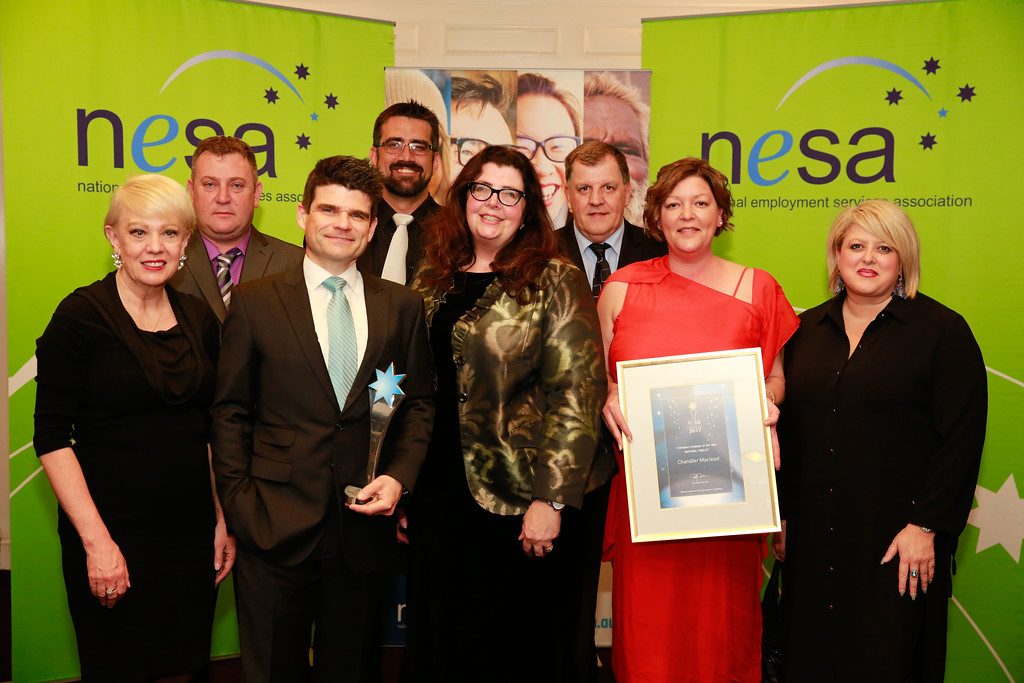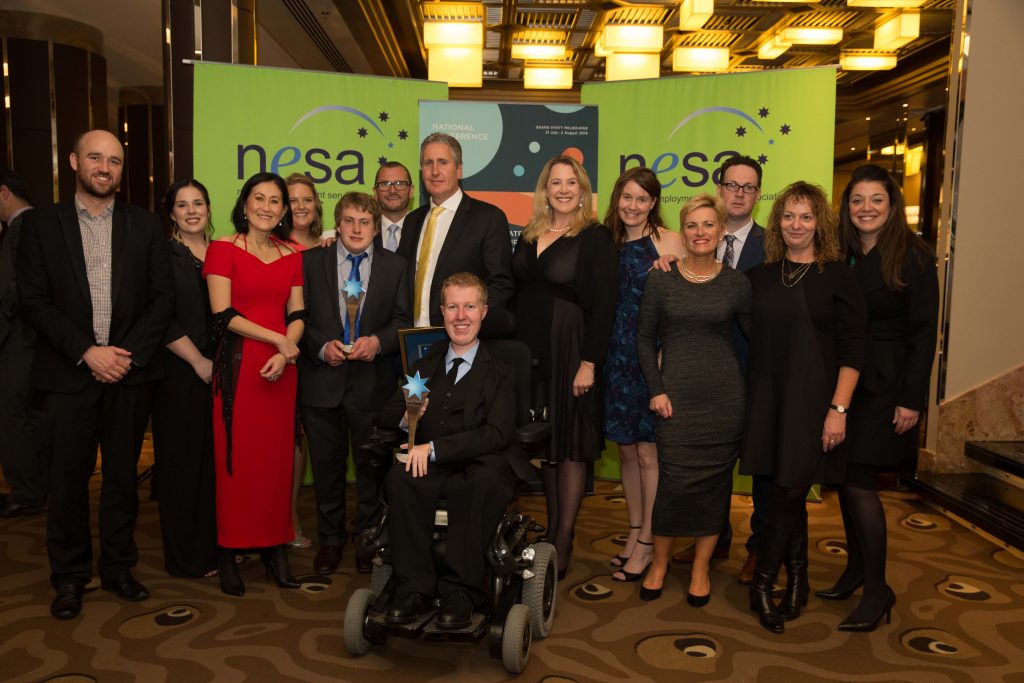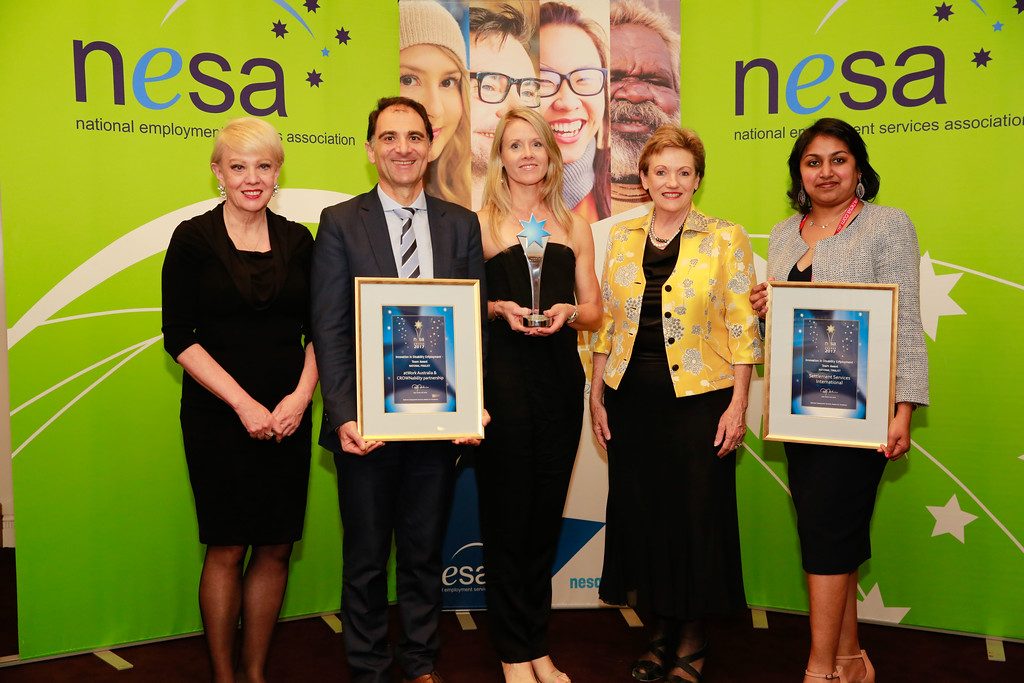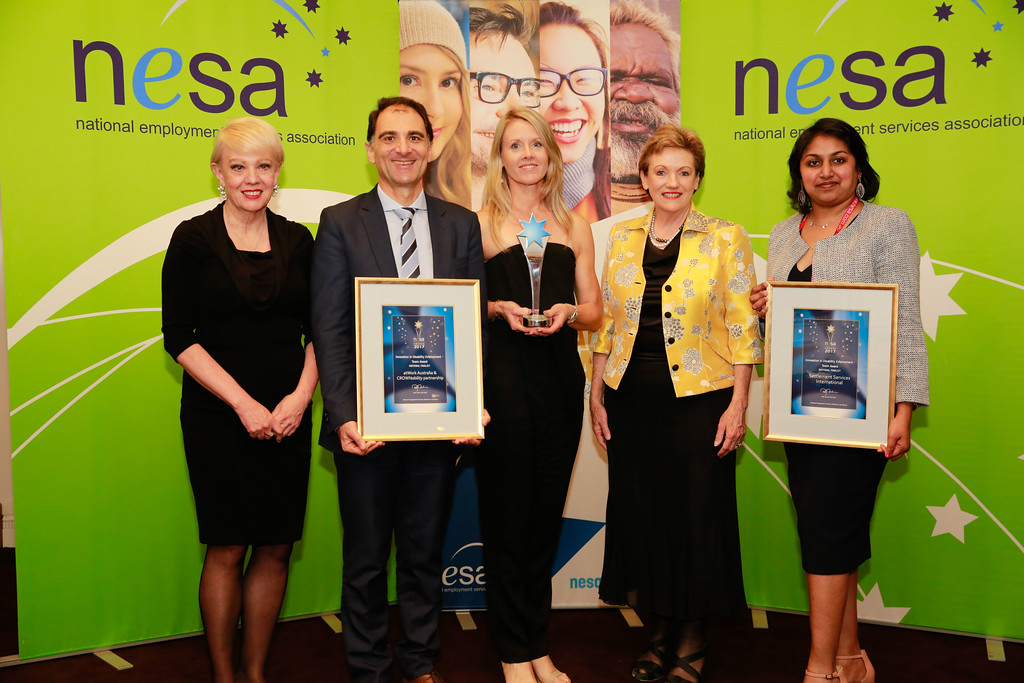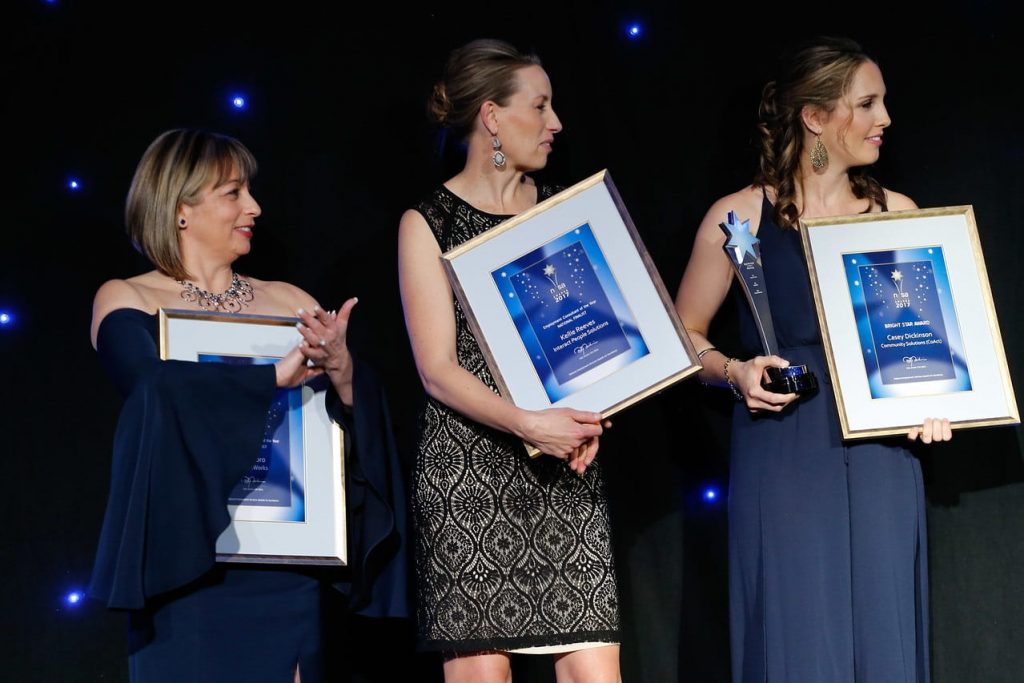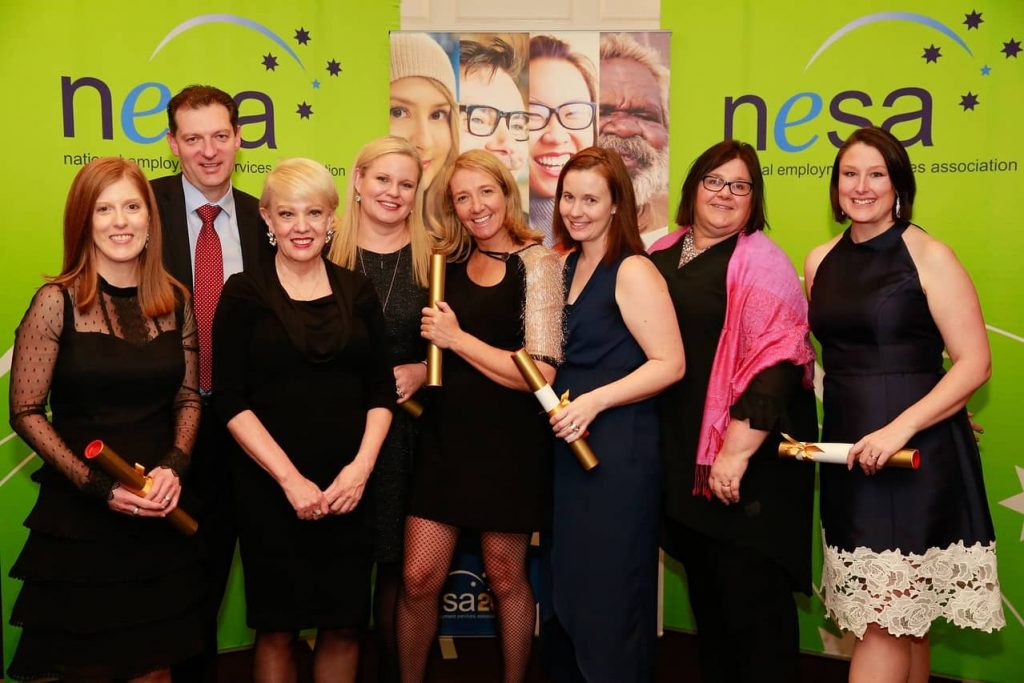 Congratulations to all our
Award winners and finalists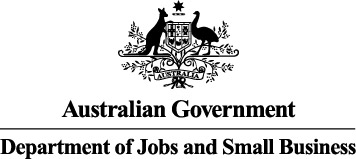 SUPPORTED BY THE DEPARTMENT OF JOBS AND SMALL BUSINESS
Recognises a former job seeker who has overcome extraordinary disadvantage to embrace employment
The nominee job seeker must have gained and retained full-time employment or full-capacity employment in the past two years (since June 2016).
The nominee must still be employed on the date of the awards – 8 August 2018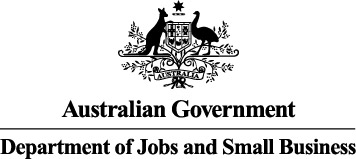 Champion Employer of the Year
SUPPORTED BY THE DEPARTMENT OF JOBS AND SMALL BUSINESS
Recognises organisations that give disadvantaged Australians a fair go
1 July 2017 - 30 June 2018
Employers must have used employment services offered by a current NESA member organisation in 2017 / 18.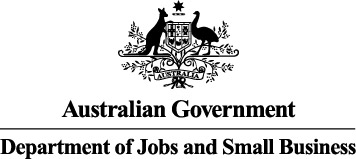 Innovation in Indigenous Employment
SUPPORTED BY THE DEPARTMENT OF JOBS AND SMALL BUSINESS
Recognises employment services professionals and organisations who find work for Indigenous Australians
1 July 2017 - 30 June 2018
Open to employment consultants and teams working jobactive programmes who can demonstrate through innovation in servicing, how they have achieved notable, measurable outcomes for Indigenous job seekers.

Submissions are encouraged from both individuals and teams, and a "team" can constitute:
* A provider
* An entire branch or office
* A geographically based team i.e. regional or Employment Region
* A work group within a larger team
* A group formed to achieve a specified Indigenous outcome.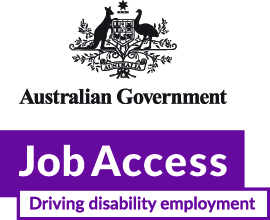 Innovation in Disability Employment - Team
SUPPORTED BY THE AUSTRALIAN GOVERNMENT - JOBACCESS
Recognises employment service providers and employment organisations who have worked together to assist people with a disability
The innovative disability-related project must have started or operated between 1 July 2017 and 30 June 2018.
Teams are required to demonstrate how they delivered disability-related innovation to either clients or employers. Judges will accept that a "team" constitutes:

* An entire branch or office
* A geographically based team i.e. regional or ESA
* A work group within a larger team
* A group formed to achieve a specified outcome or project
* An office or corporate support group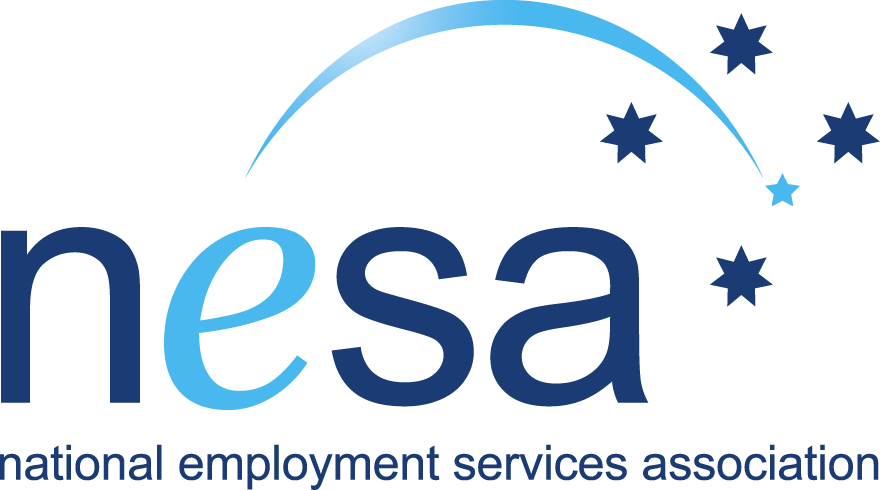 Employment Consultant of the Year
Recognises professionals who work to find jobs for disadvantaged Australians across all employment services programmes
1 July 2017 - 30 June 2018
Must be employed by an organisation which is a current NESA member on the date that award submissions close (25 June 2018).

Excellence in Collaboration
Recognises organisations working within any employment services programme, who demonstrate innovation and excellence in delivering outcomes for job seekers, community organisations and employers.
1 July 2017 - 30 June 2018
Open to organisations who can demonstrate innovation and excellence in delivering outcomes for job seekers, community organisations and employers. All nominees are required to demonstrate how they clearly delivered collaboration in achieving innovation and excellence in service between all parties. Joint entries between NESA members and other members or non-member organisations is encouraged as long as a key organisation involved in developing and delivering the project is a NESA member.
Really read and understand the criteria – analyze the questions so you understand exactly what is being asked of you.
Make sure you answer every part of the question being asked. For instance, if a question asks you to "Demonstrate through a career and life achievement timeline how you have worked towards continual improvement and excellence" then make sure you provide both life (such as community, family, sports) and career information.
Avoid writing Motherhood Statements. These are expansive, sweeping claims or declarations that are so generic as to be meaningless. They contain very little substance, and therefore typically cannot be disputed.
Be specific about your or the nominee's achievements - make statements that can be quantified and then provide the proof (numbers, data, examples) that support your claims. Wherever possible, use more than one statistic to prove the point.
If you are writing about yourself, then be yourself. Judges want to get to know you from the pages of your submission. They want to gain insight into the type of person you are – What are your values and your passions?
Judges are employment and business leaders with expertise in the areas of recruitment, placement, social inclusion, youth engagement and mental health. All judges are volunteers, and so it is very important that the process be streamlined and hassle-free.

Assessment is conducted in three phases: 1. Scoring of submissions by judges. 2. Auditing and variance (the awards convenors). 3. Deliberation, facilitated by awards convenors, where all judges in a specific category come together (via teleconference) to provide final assurance that audited results reflect the judges' expectations.
Marion Webster, AO

Marion has worked in the not-for-profit and philanthropic sector in Australia and internationally. She is currently the Executive Director of Kilfinan Australia, a simple concept which involves matching senior corporate and public sector leaders with not for profit CEOs to provide confidential, free, one-on-one mentoring. She was previously founding director of Philanthropy Australia and has worked as a CEO in child and family welfare, as well as migrant and refugee services. Marion was a founding trustee and Chair of Australian Communities Foundation, a founding trustee of Auckland Communities Foundation, and founding Chair of Fitted for Work. In 2004 she was awarded an OAM for services to philanthropy and the community.
Dr Peter Laver, AM

After 40 years working with BHP in senior positions, Peter retired in 1998 to pursue other interests where he remains passionate – education, science, innovation and employment. A former Chancellor of the Victorian University of Technology, he has held more than 30 Chair, President, Vice-President and Director standings. This has included for organisations such as the Australian Academy of Technological Sciences and Engineering, National Board of Employment Education and Training, Victorian Learning and Employment Skills Commission, Community Advisory Council for the Community Support Fund, and the Prime Minister's Science Prizes. In addition, he provides voluntary expertise to many not-for-profit organisations.
Adrian Panozzo

Adrian is the Director of Better Life Group, a social impact and strategy company dedicated to developing organisational change, shared value and social enterprise business solutions to social issues. He has also been highly influential in guiding organisations through positive transformation by integrating people, community, social and business goals into their vision. Adrian was the CEO of Reclink Australia. Under his guidance, Reclink grew in membership of community organisations from 100 to more than 500. Some of his other achievements include a Churchill Fellowship, Stanford University's Executive Program for Not for Profit Leaders, and two times finisher of the Marathon de Sable - a 260km seven-day race across the Sahara Desert.
Submissions undergo a comprehensive and rigorous assessment process.

Three judges are assigned to each submission in each category.

Judges are typically given 7 – 10 days to score the submissions assigned to them.

The judging progress is checked and, where pertinent, judges are sent a gentle reminder of the completion date.

Judges score every question and provide feedback on how to improve each submission.

Once all entries are scored then award convenors conduct an audit – cross-checking all scores given by all judges to identify instances where a judge's score is out of sync by more than 20 percentile with other judges. Where this occurs award convenors check the submission before contacting the judge about this matter to talk through their score and, where appropriate, requesting a re-assessment of that specific question. (Most often the judge has simply misread or misinterpreted information in the submission. However, without this vital step worthy winners can fail to reach finalist status or incorrect nominees can be announced as winners.)

Where the number of entries is too great to be assigned to just three judges then an additional, pivotal process is introduced whereby all judges for the one category are compared through a variable means calculation. If this results in a variance that is then applied to submission scores. This ensures nominees compete on an equal playing field with none disadvantaged by "harsh" or "easy" scoring judges.
Entry Rules and Guidelines
NESA member organisations are encouraged to enter multiple nominees across all categories or more than one nomination within a category.

Each category has specific criteria and a separate submission is required for each nomination.

If you are entering the Achiever category and you are a former job seeker, then please take note that NESA or its Awards Coordinators will contact you and that you will have an opportunity to review all information that will be sent to the media and used in Awards e-bulletins.

By entering these Awards and completing your submission, all nominees:
NESA retains the right to:
Submissions must include:
Are the awards open to all employment programmes?
The awards are open to everyone who works in Disability Employment Services (DES), jobactive, ParentsNext, Youth Jobs PaTH, NEIS, Harvest Labour Services, and National Harvest Labour Information Service. In addition, Employment Consultant of the Year nominees can be working in Community Development Programme (CDP).
What questions do I need to answer to complete my award submission?
I work in a programme area other than jobactive. Can I still apply for the awards?
Absolutely. The NESA Awards are designed to honour everyone that is working as an employment provider under an Australian Government programme and who works for a NESA member. This includes Community Development Programme (CDP), Disability Employment Services (DES) and jobactive.
Can we submit a few days late?
No. In the interest of fairness to all participants, no late entries will be accepted.