When:
February 25, 2020 @ 3:00 pm – 4:00 pm
2020-02-25T15:00:00+11:00
2020-02-25T16:00:00+11:00
Cost:
The cost to attend this webinar is $60 for NESA members or $75 for non-members (including GST) per registrant.
Motivating Your Sales Team in 60 Minutes
3pm AEDT (2:30pm in SA, 2pm in QLD, 1:30pm in NT and 12 noon in WA)
Team leaders, program managers and other managers
Everyone can always use some inspiration and motivation. In this sixty minute online presentation, founder of HPS, Peter Holtmann will explain the key ingredients required to provide that inspiration and motivation.
As a Business Manager / Employer Servicing Manager, how do you create the right motivating environment that will shape and develop your sales team with the right attitude and healthy competition? Instilling that unique seed which grows the motivation in your team will lead to an increase in performance and productivity, ensuring you have the best sales team you can have.
Attending this webinar you will
Learn how to create a motivational environment

Understand the importance of communication and training in motivating your sales teams
Peter is passionate about being a leader of management teams who want to drive innovation and to inspire communities with their own causes, visions and missions. He uses excellent risk management processes to manage programmes from the highest levels of governance to the daily pursuits of individuals.
Peter is very comfortable in the community sector, where he has helped organisations to undergo change, to commercialise their visions and to build government relations. He has ticked all the big boxes including restructuring, rebranding, mergers, acquisitions, and organisational change. He enjoys presenting to audiences on the technological and philosophical requirements of the industry he is engaging in.
His mantra: motivation is everything, passion is essential, commitment is not an option, leadership is an expression of these ingredients.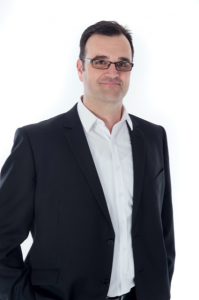 NESA Member
$
60
per registrant
Prices are inclusive of GST
Non-member
$
75
per registrant
Prices are inclusive of GST
This live broadcast will include ample Q&A time. It is expected to run for no more than an hour. Registrants will receive a PDF copy of the presentation and a certificate on completion.