When:
February 5, 2021 @ 3:00 pm – 4:00 pm
2021-02-05T15:00:00+11:00
2021-02-05T16:00:00+11:00
Cost:
NESA Members $120 , Non members $150 inclusive of GST.
NESA online 2 part Coaching Program
Developing Emotional Intelligence
Friday 5 & Monday 8 February 2021
Starts 3.00pm AEDT (2.30pm in SA, 2.00pm in QLD, 1.30pm NT and 12 noon WA)
Emotional intelligence is the capacity to understand and manage your emotions. The skills involved in emotional intelligence are: self-awareness, self-regulation, motivation, empathy and social skills. The training explains what EI is and its role in improving performance in the workplace. Emotional intelligence also strengthens relationships among co-workers, contributing to a stable team in the workplace and to harmonious internal and external relations.
Our Coaching Program is based on the 5 domains of Emotional Intelligence:
Self-Awareness – Understanding how self-aware participants are; reviewing the value of self-awareness and providing an opportunity to develop self-awareness skills.
Self-Management – Appreciating that we manage ourselves based on our values, attitudes and beliefs; looking at methods of improving self-management and overcoming negative 'self-talk'.
Self-Motivation – A look at how personal goals drive our self-motivation, how our beliefs, values and attitudes can affect our motivation and some valuable techniques for personal improvement.
Empathy – Helping participants appreciate the need for empathy and providing the methods for doing it.
Handling Relationships – Bringing the previous skills together to become 'socially intelligent'; looking at real life situations and how emotional intelligence plays a part; reviewing ways of further improving relationships using emotional intelligence.
The Coaching Program is delivered in two parts on-line as one hour webinar sessions
Session one: Emotional Intelligence – Understanding EI in Employment Services
 Learn about the five domains
 How to enhance your EQ
 The EI models – Triune Brain Theory – The BRA model – Goleman's Model
 The Mood metre and the Mood Rule

Session two: Emotional Intelligence – Strategies to Boost EI
 Putting Emotional Intelligence into your practice

Coaching Program Outcomes:
At the end of this training course, your participants will be able to:
Be aware of emotions and the impact they have on their performance
Recognise and understand emotions in others and how to adapt their behaviour to suit
Regulate their emotions and so enhance performance
Handle and inspire emotion in others
Environmental Outcomes:
Managers and supervisors are better able to maintain a positive work environment
Employment consultants can better manage complex clients and their cases
Business development staff are better able to influence positive outcomes, particularly when handling difficult prospects, tough negotiations or fall outs, as commonly seen in this industry
Staff are better equipped to handle conflict and to make all customers feel like they are being listened to and understood – this has a positive effect on customer engagement, branding and retention.
Staff are better equipped to handle the ever-increasing pressures of a changing business landscape.
Each webinar session is expected to run for approximately 60 minutes including ample Q&A and discussion time.
A PDF copy of the presentation will be distributed to all registrants.
Once the series has been completed, participants will receive a Certificate of Completion.
Sharon is a qualified human services program designer and lecturer with many years of experience in Human Resources. For the last 5 years she has focused on researching and working with disengaged job seekers and their complex needs. Sharon combines clinical psychotherapy and professionalism with a natural and down-to-earth approach. Sharon is a qualified Drug and Alcohol Facilitator, Psychotherapist & Social Sciences Professional. She has worked as a psychotherapist in employment services for many years. As an expert in encouraging mandated and resistant clients to change, she keynotes at national conferences on topics of behavioural change, AOD, mental health and neuropsychotherapy.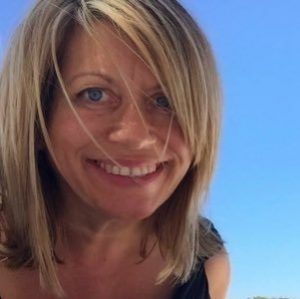 NESA Member
$
120
per registrant
Prices are inclusive of GST
Non-member
$
150
per registrant
Prices are inclusive of GST