When:
July 15, 2021 @ 2:00 pm – 3:00 pm
2021-07-15T14:00:00+10:00
2021-07-15T15:00:00+10:00
Cost:
Cost for NESA members $120 and non-members $150 (inclusive of GST) per registrant. One payment for the three part series.
Motivating Resistant Clients
Thursday 15 & 22 July 2021
Starts 2.00pm AEST (1.30pm in SA & NT, and 12 noon in WA)
Resistant clients require a different level of investment to get them motivated and change their mindsets. This coaching program takes a close look at why clients may be resistant, reluctant, or suspicious.
In two parts it will provide employment consultants and practitioners with the skills to positively engage mandated clients and develop workable relationships. It will enable practitioners to confidently deliver effective services and achieve outstanding and sustainable results. Focusing on client accountability, the skills learned will enable consultants to encourage clients to take personal responsibility whilst creating motivation. Instead of struggling when confronted by resistant clients, practitioners can adopt a more constructive method to achieving outcomes.
Motivational Interviewing (MI) is a communication method intended to move a person toward change, focusing on exploring and resolving ambivalence as a key to eliciting that change. MI facilitates and engages intrinsic motivation within the client to change behaviour. The practitioner seeks to elicit "change talk" (participant initiating discussion about the idea of changing). A client's readiness for change may be assessed and Motivational Interviewing provided to suit the client's stage of change.
This coaching program has been designed to build a framework to engage and motivate resistant clients. It aims to provide staff with the skills to engage reluctant clients, utilising the Stages of Change Model and Motivational Interviewing skills to inspire motivation and enthusiasm.
This coaching program allows participants to
Identify and work with resistant clients
Understand the reasons for reluctance, including complex barriers
Learn the importance of deliberate and collaborative conversations about change using the Stages of Change model.
Learn Motivational Interviewing techniques for employment services
Learn effective ways to resolve discrepancy and ambivalence
Acquire skills in effective goal setting and change measurement
Learn skills to apply a solution-focused problem-solving approach
Sharon is a qualified human services program designer and lecturer with many years of experience in Human Resources. For the last 5 years she has focused on researching and working with disengaged job seekers and their complex needs. Sharon combines clinical psychotherapy and professionalism with a natural and down-to-earth approach. Sharon is a qualified Drug and Alcohol Facilitator, Psychotherapist & Social Sciences Professional. She has worked as a psychotherapist in employment services for almost 10 years.
As an expert in encouraging mandated and resistant clients to change, she keynotes at national conferences on topics of behavioural change, AOD, mental health and neuropsychotherapy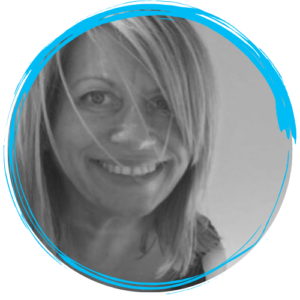 NESA Member
Prices are inclusive of GST
NON Member
Prices are inclusive of GST
Each webinar session is expected to run for approximately 60 minutes including ample Q&A and discussion time. A PDF copy of the presentation will be distributed to all registrants. Once the series has been completed, participants will receive a Certificate of Completion.
For further information on NESA PD training events please contact Max Croft: +61 3 9624 2311 | EMAIL