When:
June 23, 2022 @ 2:00 pm – 3:00 pm
2022-06-23T14:00:00+10:00
2022-06-23T15:00:00+10:00
Cost:
The cost to attend this webinar is $60 for NESA members or $75 for non-members (including GST) per registrant.
MANAGING WORKPLACE ANXIETY IN 60 MINUTES!
2.00pm AEST (1.30pm SA & NT, and 12 noon WA)
Anxiety and stress are unavoidable in the workplace, as we cross paths with some many different behaviours.
What we can do is manage our anxiety with some useful techniques, such as, :
Peter Holtmann will show you how to:
o Deal with uncertainty by knowing how to manage the event and not the emotion of it;
o Balance your workload to allow sufficient time in a day to regain energy and build stamina;
o Manage perfectionism—the biggest enemy of workplace productivity, it's not realistic to be 100 percent, 100% of the time;
For leaders it's important to practice and demonstrate empathy in the workplace; which is different to sympathy and can be practiced. Listen to Peter Holtmann as he discusses the following:
 Ensuring staff feel valued and accepted through the use of challenge, support and recognition;
 Promote confidence by leading with gratitude;
 Build connection between team members and other teams;
 Ensuring that everyone understands that its ok to not be "OK" at times and to seek out support; and
 To ensure the workplace detracts from value-less opinions and deals with facts.
Given so many workplaces are work in hybrid conditions the ability to keep workers focussed, positive and constructive requires these human-centred skills.
Peter is passionate about being a leader of management teams who want to drive innovation and to inspire communities with their own causes, visions and missions. He uses excellent risk management processes to manage programmes from the highest levels of governance to the daily pursuits of individuals.
Peter is very comfortable in the community sector, where he has helped organisations to undergo change, to commercialise their visions and to build government relations. He has ticked all the big boxes including restructuring, rebranding, mergers, acquisitions, and organisational change. He enjoys presenting to audiences on the technological and philosophical requirements of the industry he is engaging in.
His mantra: motivation is everything, passion is essential, commitment is not an option, leadership is an expression of these ingredients.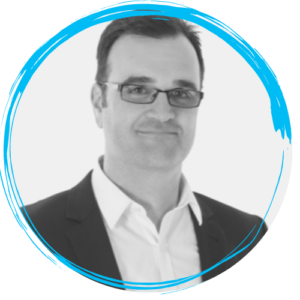 NESA Member
Prices are inclusive of GST
NON Member
Prices are inclusive of GST
This live broadcast will include ample Q&A time. It is expected to run for no more than an hour.
A PDF copy of the presentation will be distributed to all registrants, and a certificate to participants.
For further information on NESA PD training events please contact Amanda Owen: +61 409 122 253 | EMAIL
NESA PD BOOST SUBSCRIPTION
BOOST YOUR WORKFORCE CAPABILITY​
Are you looking for ways for your staff to develop skills on a regular basis?
INTRODUCING NESA'S PD BOOST SUBSCRIPTION OFFER
EXCLUSIVE TO NESA MEMBERS