When:
June 21, 2022 @ 2:00 pm – 3:00 pm
2022-06-21T14:00:00+10:00
2022-06-21T15:00:00+10:00
Cost:
Cost for NESA members $120 and non-members $150 (inclusive of GST) per registrant. One payment for the three part series.
MANAGING CHALLENGING AND AGGRESSIVE CLIENT BEHAVIOUR
Tuesday 21 & 28 June 2022
2.00pm AEST (130pm SA & NT, and 12 noon WA)
When working with people from different walks of life on a daily basis, and often requesting them to undertake activities they may not be enthusiastic about, some level of challenging behaviour is inevitable. This is a two session on line coaching program designed to build skills in dealing effectively with challenging behaviour from an employment service industry perspective.
The coaching program aims to provide you with all the skills to help you understand and deal with the challenges of a modern-day client-centred employment service. Participants will acquire knowledge on how to enhance their communication techniques and to avoid conflict in the workplace. The model of delivery for this coaching program requires 'learning by doing', an active learning approach, whereby participants are expected to contribute to the discussion of techniques and to consider alternative and innovative approaches.
Session one: Self-management, resilience, and communication & listening skills: Tuesday 21 June 2022 at 2.00pm AEST.
Understand the principles of how to self-manage and remain resilient in confronting situations.
How to maintain safe limits and set client expectations.
Understand how good communication can influence people.
Learn how to develop effective listening skills and assist clients to develop new skills in communication
Session two: Barriers and limiting client behaviour, responding effectively, and maintaining personal and others safety: Tuesday 28 June 2022 at 2.00pm AEST.
Understand the barriers to effective communication and how to maintain limits on client behaviour
How to recognise and deal with clients effectively when you feel like you are being provoked.
Have opportunities through case examples to link theory to practice and application for a safe environment.
Linda is a highly skilled and well-regarded coach & trainer in the employment services sector. Her coaching, training, management and leadership experience includes seven years as a trainer and ten years in project & senior management roles with Australia Post and Major Change.
Linda's strengths as a coach come from her diverse lived-experiences and professional qualifications and training. Her passion for helping people and unique skills have seen her deliver the Bounce Program within employment services across the country in face-to-face training rooms and online through virtual classrooms for many years. She is a dynamic change-agent, with a talent for leading people through change with positivity and courage. Her ability to effortlessly and elegantly influence and motivate people to achieve peak performance makes her highly sort-after as a coach. Linda is a member of the International Coaches Guild. She has several qualifications, including Certificate IV in Training and Assessment, NLP, Human Behaviour Profiling (EDISC), and Mental Health First Aid, and she also speaks fluent French.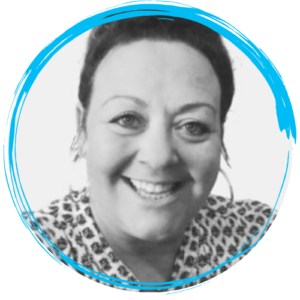 NESA Member
Prices are inclusive of GST
NON Member
Prices are inclusive of GST
Each webinar session is expected to run for approximately 60 minutes including ample Q&A and discussion time. A PDF copy of the presentation will be distributed to all registrants. Once the series has been completed, participants will receive a Certificate of Completion.
For further information on NESA PD training events please contact Amanda Owen +61 3 9624 2311 | EMAIL
NESA PD BOOST SUBSCRIPTION
BOOST YOUR WORKFORCE CAPABILITY​
Are you looking for ways for your staff to develop skills on a regular basis?
INTRODUCING NESA'S PD BOOST SUBSCRIPTION OFFER
EXCLUSIVE TO NESA MEMBERS