When:
November 15, 2019 @ 3:00 pm – 4:30 pm
2019-11-15T15:00:00+11:00
2019-11-15T16:30:00+11:00
Where:
National broadcast

Cost:
NESA members $180 and non-members $225 (inclusive of GST) per registrant.
NESA on-line 3 part Coaching Program
jobactive Employment Consultant Induction
Starts Friday 15 November 2019
Starts 3pm AEDT (2:30pm SA, 2pm QLD, 1:30pm NT and 12 noon in WA)
In a complicated and constantly changing industry, giving the right support to new staff is critical so they can hit the ground running and avoid feeling overwhelmed. Our Employment Services Industry jobactive Employment Consultant Induction series can help them feel comfortable and understand the industry context and framework that they are now working in. This will help you to retain staff and to avoid having to go through the costly recruitment process again. Our aim is to assist them to settle in quickly and become productive as soon as they can. The series will also be useful for existing staff that need a refresher or are returning to work after a long absence (such as maternity or long service leave).
Our jobactive Employment Consultant Induction coaching program has a focus on the jobactive program core elements and the soft skills required for positive client engagement, job placement and effective post placement support. The sessions are full of observed good practices, tips and advice.
Over three webinar sessions, John Francis will comprehensively introduce staff to the good practice soft skills essential to an effective and efficient employment services delivery. The webinars will take participants through a range of strategies, while also touching on KPI measures and compliance requirements. The model of delivery for this coaching program requires learners to "learn by doing". Our training is operational and complimentary to your internal induction programs.
WEBINAR 1 – Appointment and Interview Skills (Broadcasts on Friday 15 November 2019 at 3pm AEDT)
Brief introduction to the industry
Consultants' "tools of the trade"
Negotiation strategies
Creating behavioural change
Effective questioning strategies
Strategies for client cohorts
Effective interviewing
Working with resistance

Activity: Segment your caseload into industry and client cohort groups
WEBINAR 2 – Service Delivery (Broadcasts on Tuesday 19 November 2019 at 1pm AEDT)
Case management strategies to meet KPI's
Case noting strategies
Creating effective Job Plans
Job seeker compliance and reporting – high level KPI measures and the continuous improvement role of compliance
Effective diary management
Activity management
Client marketing strategies
Proof of service
Resume building
Activity: Demonstrate key steps to meeting service delivery commitments and techniques for speed of placement
WEBINAR 3 – Outcomes Requirements (Broadcasts on Tuesday 26 November 2019 at 3pm AEDT)
Post placement support process
Outcome cycle
Evidence collection
Strategies for when placements fail
Strategies to ensure clients declare income
Technology to support the job seeker and employer
Workplace modification
Each webinar session is expected to run for approximately 90 minutes including ample Q&A and discussion time.
A PDF copy of the presentation will be distributed to all registrants.
Once the series has been completed, participants will receive a Certificate of Completion.
Following many years experience in stock broking and funds management in London and Melbourne, John commenced in the Employment Services industry in 2006. He has ten years experience in in the roles of Case Manager, Recruiter and Training and Assessor. John has delivered accredited motivational training to participants centred on addressing vocational and non-vocational barriers on their own pathway to success. John has developed outstanding communication skills and is experienced in mentoring newer members of staff in their ongoing professional development; including delivering the training and assessing for the Certificate III and IV Employment Services internally. John has very strong employment services networks and has a track record in nurturing and maintaining relationships with service participants and colleagues of all backgrounds.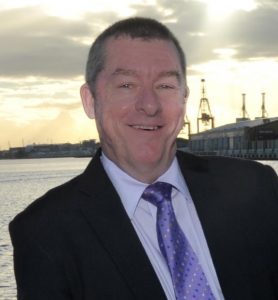 NESA Member
$
180
per registrant
Prices are inclusive of GST
Non-member
$
225
per registrant
Prices are inclusive of GST