When:
January 27, 2021 @ 12:00 pm – 1:30 pm
2021-01-27T12:00:00+11:00
2021-01-27T13:30:00+11:00
Cost:
Cost for NESA members $180 and non-members $225 (inclusive of GST) per registrant. One payment for the three part series.
NESA 3 part on-line Coaching Program
Introduction to the jobactive Mutual Obligation, Job Plans and the Targeted Compliance Framework
In 3 parts - Wednesday 27 January and Wednesday 3 & 10 February 2021
Starts 12 noon AEDT (11.30am in SA, 11.00am in QLD, 10.30am in NT and 9.00am in WA)
Build your jobactive skills and knowledge. We have it covered from Mutual Obligation, to Job Plans, to the Targeted Compliance Framework.
Mutual Obligation and the Targeted Compliance Framework are two of the more complex aspects of employment services policy. There are 21 modules in the Learning Centre. In this coaching program you will learn the policy and build the skills to deliver it. This will be an engaging and entertaining learning experience, and you will come away with some great pragmatic learning aids.
Session one: Introduction to Mutual Obligation and the Target Compliance Framework: – Wednesday 27 January 2021 at 12 noon AEDT
Mutual Obligation and the Targeted Compliance Framework: What is it? Why do we have it? How do we explain it?
Scenarios: Meet Alex, he's your newest client.
Assessment is the Key
Learn by doing work-based activity: Complete a strengths based assessment
Session two: Negotiating the Job Plan and managing risk: – Wednesday 3 February 2021 at 12 noon AEDT.
A Job Plan for Alex
Reducing the Risk of Non-Compliance
Learn by doing work based-activity: Prepare a Compliance Risk Management Plan for Alex
Session three: Demystifying the Targeted Compliance Framework: – Wednesday 10 February 2021 at 12 noon
Setting up Requirements
Rules for Notification
'This Says I've Been Cut Off!' – Investigating Non-Compliance and Demerits – How Does it Work?
o Provider and Third Party Interviews
o Activities
o Job Referrals and Interviews
o Job Search Requirements
o Unemployment and Work Refusal failures
Innovation time: Minister, I Have an Idea!
Each webinar session is expected to run for approximately 90 minutes including ample Q&A and discussion time.
The model of delivery for this coaching program requires learners to 'learn by doing' where participants are expected to contribute to scenarios / solutions and real time discussion.
A PDF copy of handouts will be distributed to all registrants.
Once the series has been completed, participants will receive a Certificate of Completion.
Many of you will know Damien from his time as the director of the Department's Learning Centre. Over the years he's played a key role in the delivery of both policy and systems information and training. If you'll been in the sector for a while you've most likely seen him at an information session or heard him via webinar.
Earlier in his career he spent a number of years on the front line; Damien estimates that he has conducted over 10,000 job seeker interviews and worked with hundreds of employers.
Damien is an excellent communicator, who enjoys interacting and sharing his system expertise with his audience.
Damien has a Bachelor of Economics from Adelaide University, as well as Diplomas in Training and Assessment, and Project Management. He's also a qualified Teacher of English to Speakers of Other Languages.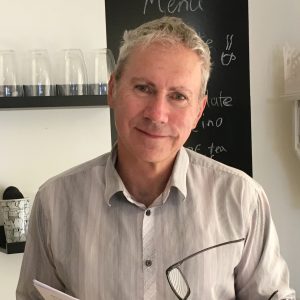 NESA Member
$
180
per registrant
Prices are inclusive of GST
Non-member
$
225
per registrant
Prices are inclusive of GST