When:
January 22, 2019 @ 3:00 pm – 4:00 pm
2019-01-22T15:00:00+11:00
2019-01-22T16:00:00+11:00
Where:
National broadcast

Cost:
NESA members $60 and Non members $75 (inclusive of GST)
Hidden Job Market- unlocking the secrets to success
Tuesday 22 January 2019 | 3pm AEDT (2:30pm in SA, 2pm in QLD, 1:30pm in NT and 12 noon in WA)
In the current competitive job market, there are thousands of unlisted jobs that are out there for your clients. You can learn the secrets to unlocking this market and increasing success. This webinar will explore the various job markets and the best practices to access them. There are hidden markets that need to be unpacked and targeted beyond the traditional methods. Using ongoing and current research and evidence, this webinar will gauge the efficiencies of mainstream job markets compared to the hidden job market to make job search more efficient and practical. If you want your jobseekers to succeed, then this webinar is for you!.
Identify the hidden job market and make it work for the client
Look and find opportunities in the hidden and mainstream markets
Compare the online job market to the traditional market
Identify gaps in job search opportunities with job seekers
Elevator pitches the 10 Tips and resource
Experienced business leader and director of Business Development for the Clariti Group, Ana Tonkin has many years of experience driving improvement, growth and development for businesses across a range of industries from education and training, member services, indigenous organisations, employment services and various customer service industries. Ana's has expertise in grant researching to capital raising, and unlocking hidden markets.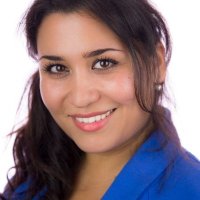 NESA Member
Prices are inclusive of GST
Non-member
Prices are inclusive of GST
This live broadcast will include ample Q&A time. It is expected to run for no more than an hour. Registrants will receive a PDF copy of the presentation which can be used as a future resource.