When:
May 28, 2020 @ 12:00 pm – 1:00 pm
2020-05-28T12:00:00+10:00
2020-05-28T13:00:00+10:00
Cost:
NESA members $60 (inclusive of GST) per registrant Non-members $75 (inclusive of GST) per registrant
Engaging the Reluctant Participant and How To Get Them Moving
12 noon AEST (11:30am SA & NT and 10 am in WA)
Frontline staff & Site Managers
Systematically addressing the reasons that job seekers put forward for not being gainfully employed goes hand in hand with being an Employment Consultant. But what do we do when the problem is much more complex? We need to become more curious about our participants. What are their barriers? How are these barriers affecting the job seeker's life? How have they tried to address the barriers in the past? To be effective, we must explore, investigate, understand… engage with our participants.
Our webinar is aimed at front line staff and site managers who are experiencing this issue and would like to explore some workable options. It will discuss "reengagement" strategies that really work.
Identifying & addressing complex barriers
Understanding the reluctant participant
Building harmonious and sustainable relationships
Moving the reluctant participant towards employment (are we thinking outside of the box?)
Change Plan Action (what is it? how does it work?)
Leonie has been recognised as a leader in Career Development, leading and empowering individuals and teams to enhance their performance at work. Leonie is a qualified Trainer, Speaker, HR Consultant and Career Coach. She has previously held Training and HR positions at Westpac, Commonwealth Bank, Veolia Water and Western Sydney University. She is also the Director of a training and coaching business.
In 2017, she was nominated for the Australian Leadership Excellence Awards, where she achieved a place in the category of Owner/Entrepreneur Leader of the Year.
She is passionate about delivering training to help individuals and organisations maximise their performance and make an impact at work. As a Career Coach, she has helped more than 200 people secure employment in Australia. She consistently receives outstanding feedback in her training programs.

Leonie has a Bachelor of Arts, Psychology, a Master of Commerce, Human Resources and a Certificate IV in Training and Assessment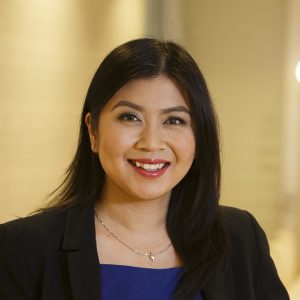 NESA Member
$
60
per registrant
Prices are inclusive of GST
Non-member
$
75
per registrant
Prices are inclusive of GST
This webinar session is expected to run for approximately 60 minutes including ample Q&A and discussion time. Registrants will receive a PDF copy of the presentation and a certificate on completion.