When:
August 3, 2021 @ 11:00 am – 12:00 pm
2021-08-03T11:00:00+10:00
2021-08-03T12:00:00+10:00
Cost:
The cost to attend is $300 for NESA members or $375 for non-members.
Employer Engagement Master Class
Starts 11.00am AEST (10.30am in SA & NT and 9 am in WA)
This virtual and interactive, five by one hour modular coaching program equips you and your team with a systematic approach to employer engagement.
You will learn to initiate and maintain stronger relationships with employers that build tenacity and optimism in your business.
We will work through an online, interactive presentation and comprehensive 'how-to' manual, including valuable strategies, tools, and exercises. Skills acquired are immediately deployable and regular debriefs on skill attainment occur throughout the modules.
Session one: Participant learning objectives, employer engagement prerequisites and introduction to the Seven Step Employment Engagement Framework: Tuesday 3 August 2021 at 11.00am AEST
Session two: Targeting relevant employers and comfortably and effectively approaching them to arrange meetings: Thursday 5 August 2021 at 11.00am AEST
Session three: Engaging employers remotely, building rapport to uncover job opportunities and analysing jobs on offer: Monday 9 August 2021 at 11.00am AEST
Session four: Presenting candidates professionally and gaining commitment by confidently handling employer objections: Wednesday 11 August 2021 at 11.00am AEST
Session Five: Maintaining and keeping employer relationships in tough times: Friday 13 August 2021 at 11.00am AEST
The model of delivery for this coaching program requires learners to 'learn by doing' where by participants are expected to contribute to the discussion and complete tasks.
Paul Diviny is a B2B solution sales expert with over 30 years' experience in sales, marketing, sales management, and general management roles.
Paul has led large B2B sales teams in employment services, banking, and superannuation.
He consults to ASX200, multinational, Federal and State Government, Not for Profit, and medium to small enterprises. Paul's business – Prospert – covers includes training, strategic consulting, and coaching and mentoring.
Paul's Key areas of expertise:
STRATEGY: identifying organization challenges, solving problems, business cases to justify investment, detailed planning to execute the strategy and achieving desired business outcomes, developing organisational change programs
PERFORMANCE IMPROVEMENT: lifting customer satisfaction and market share; reducing costs and waste; improving sales effectiveness; increasing employee morale; and improving organizational capability via new operating model designs
BUSINESS DEVELOPMENT: commercialization of start up businesses and taking fast growing businesses to higher levels through strong sales leadership
OPERATIONS MANAGEMENT: hands on leadership of large, multi-disciplinary teams, oriented to common goal (customer, staff and shareholder satisfaction); collaborating with front office business units/vendors
BUSINESS TURNAROUNDS AND REALIGNMENTS: creating a customer focused culture via stakeholder engagement on vision and strategy, executing the transition to a more sustainable model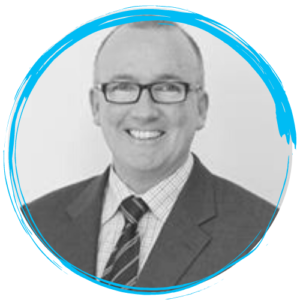 NESA Member
$
300
per registrant
Prices are inclusive of GST
NON Member
$
375
per registrant
Prices are inclusive of GST
Each webinar session is expected to run for approximately 60 minutes including ample Q&A and discussion time. A PDF copy of the presentation will be distributed to all registrants. Once the series has been completed, participants will receive a Certificate of Completion.
For further information on NESA PD training events please contact Max Croft: +61 3 9624 2311 | EMAIL