When:
September 26, 2019 @ 9:00 am
2019-09-26T09:00:00+10:00
2019-09-26T09:15:00+10:00
Where:
NESA Office Sydney

Cost:
One day workshop NESA Members: 1 – 3 $330*, 4-9 $275*, 10+ $220* * Group bookings must be from the same organisation Non-members: $390 per person All prices are inclusive of GST.
Emotional Intelligence Self – Awareness
Thursday 26 September 2019
9am for tea & coffee for a 9:30am start. Usually finished by 4:30pm
If your emotional abilities aren't up to scratch; if you lack self-awareness; if you are not able to manage your confronting emotions; if you lack empathy and have difficulty forging effective relationships, then no matter how smart you are, you are not going to get very far. During this one day workshop, participants will learn the attributes of an emotionally intelligent leader. They will leave with knowledge on how to engender and maintain positive relationships, how to foster success and how to remove obstacles to achieving professional and business results. Emotional Intelligence Self – Awareness will help you and your team go to the next performance level.
This workshop will explore
Understanding Yourself: your strengths and your weaknesses
Self-perception: identifying your own self-image and perceptions of others, recognising blind spots
Communication Skills: understanding your communication style and the communication styles of others
Managing Emotions: understanding how thoughts and emotions drive your behaviour, and learning mindfulness techniques to diffuse negative emotions
Positive Thinking: gaining clarity on your consistent beliefs and how they impact you every day
Motivators: discovering the top 5 key motivators in your career
Developing Empathy: how to recognise people's emotions and show empathy at work
Continuous improvement: strategies to increase your self-awareness and advance your career
Leonie has been recognised as a leader in Career Development, leading and empowering individuals and teams to enhance their performance at work. Leonie is a qualified Trainer, Speaker, HR Consultant and Career Coach. She has previously held Training and HR positions at Westpac, Commonwealth Bank, Veolia Water and Western Sydney University. She is also the Director of a training and coaching business.
In 2017, she was nominated for the Australian Leadership Excellence Awards, out of 42 nominations, she achieved 6th place in the category of Owner/Entrepreneur Leader of the Year.
As a Trainer, she is passionate about delivering training to help individuals and organisations maximise their performance and make an impact at work. As a Career Coach, she has helped more than 200 people secure employment in Australia. She consistently receives outstanding feedback in her training programs.
Leonie has a Bachelor of Arts, Psychology, a Master of Commerce, Human Resources and a Certificate IV in Training and Assessment.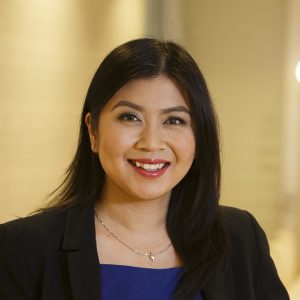 NESA Member
$
330
1 - 3 registrants
Prices are inclusive of GST
NESA Member
$
275
4 - 9 registrants
Prices are inclusive of GST
NESA Member
$
220
10 plus registrants
Prices are inclusive of GST
Non-member
$
390
per registrant
Prices are inclusive of GST
All participants will be emailed a Certificate of Attendance after completion. This workshop can be delivered in-house, where it will be contextualised to reflect your organisational procedures and systems.