When:
March 26, 2020 @ 2:00 pm – 3:00 pm
2020-03-26T14:00:00+11:00
2020-03-26T15:00:00+11:00
Cost:
NESA members $60 (inclusive of GST) per registrant Non-members $75 (inclusive of GST) per registrant
Effective Telephone Techniques to Engage with Job Seekers
2pm AEDT (1:30pm in SA, 1pm in QLD, 12:30pm in NT and 11am in WA)
Contact staff, reception staff and other frontline staff looking for engagement and retention advice
The webinar has been designed to support staff primarily working with job seekers over the telephone. They may be calling to gather information about job placements or to arrange case management appointments; they may be providing Post Placement Support or chasing up job seekers who have missed appointments; and of course, it is easier for a job seeker not to cooperate with your staff over the phone than it is in person.
Listen to Matt Luttrell's upbeat and positive approach for staying on topic and getting what you require. Matt will discuss how you can de-escalate difficult conversations in real time and how to increase job seekers' co-operation while remaining calm.
The webinar will provide attendees with practical ideas to build their confidence and skills and to improve their success rates.
Preparing the call ahead of time to assure the clarity of your message
Stress management techniques for centralised contact systems staff
De-escalating conversations with angry/agitated/confused job seekers
Techniques for sourcing the information from job seekers that providers need
After the horse has bolted – engaging and supporting job seekers who independently find work
Matt Luttrell has over 15 years' management experience that includes 6 years managing hotels in Melbourne and Geelong and a decade in employment services. Within employment services, Matt started his journey in recruitment, ending up in senior management positions where he developed an extensive network and is well regarded for building key stakeholder relationships within the industry. Matt lists his strengths as integrity, honesty and accuracy, all of which are critical components when building and maintaining relationships with key stakeholders.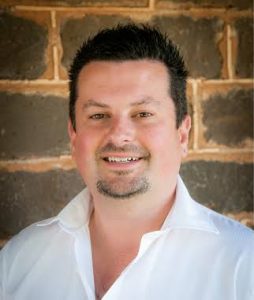 NESA Member
$
60
per registrant
Prices are inclusive of GST
Non-member
$
75
per registrant
Prices are inclusive of GST
This live broadcast will include ample Q&A time and is expected to last approximately an hour. Registrants will receive a PDF copy of the presentation and a certificate on completion.