When:
January 12, 2022 @ 3:00 pm – 4:00 pm
2022-01-12T15:00:00+11:00
2022-01-12T16:00:00+11:00
NESA Webinar - a free event
CONVERSATIONAL CONFIDENCE; CHAMPIONING MENTAL WELLBEING IN THE WORKPLACE
Wednesday 12 January 2022
3.00pm AEDT (2.30pm in SA, 2.00pm in QLD, 1.30pm in NT and 12 noon in WA)
Pleased register for the Conversational Confidence; Championing Mental Wellbeing in the Workplace webinar.
This webinar will explore how to build your confidence in having conversations focused on the mental wellbeing of your clients
The session will address the fears of what, when and how to communicate to a person who appears to be struggling.
This event if free to you because of the support of genU training. Please visit them here
Defining mental illness – Indicators of wellness and the vulnerability toward experiencing a mental illness.
Major Mental Illness categories affecting Australians and their prevalence.
Direct conversations to support those experiencing mental illness.
And, the next step on for you, and them.
Jules Haddock is an expert in the Mental Health industry, and a trainer with genU Training (RTO 5553).
An accomplished conversationalist in mental health education, Jules has an engaging and creative approach in helping communities understand mental illness and how to manage the invisible learning blocks and walls often confronted, in learning expeditions. She takes the myths and fictitious beliefs about mental illness, and weaves participants into developing safe and confident based approaches that can be used in supporting and maximising confidence in "the space" for both teacher and learner.
With gaiety and passion, she introduces us into an awareness of mental health literacy, recovery, and the importance of embracing strength based and person-centred learning for each student.
Principal Master Mental Health Instructor
President of Not for Profit Charity Art of the Minds
REACH Facilitator – Black Dog Institute.
Practicing Author and Artist.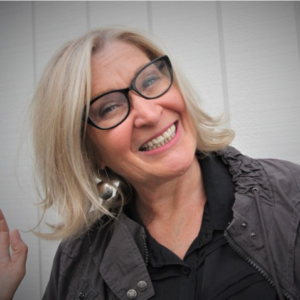 No cost to you. this event is supported by genU training
This is a recording of the live webinar broadcast held in August 2021 . It is expected to run for no more than an hour.
For further information on NESA PD training events please contact Max Croft: +61 3 9624 2311 | EMAIL