When:
August 17, 2022 @ 2:00 pm – 3:00 pm
2022-08-17T14:00:00+10:00
2022-08-17T15:00:00+10:00
Building Better Connections, Working With Different Personalities
This is a fun, simple and a highly effective tool designed to help all staff build stronger, more meaningful connections FASTER!
Whether it's front line staff building trusting connections with clients, business development consultants working with employers, Leaders interacting with teams or ALL STAFF dealing with each other, this will help you in creating and keeping productive relationships.
By the end of this session participants will have a highly practical tool they can use to build trust, respect and stronger connections with those around them.
The Building Better Connections webinar uses the DiSC Behavioural Profiling tool as it's framework.
Identify each behaviour type – there are 4

Understand and respect the value each type brings to the team and workplace

Motivate and engage each behaviour type based on their deeply rooted 'needs'

Appreciate each types area of weakness and ways to address these

Adapt your behaviour when interacting with each type to build higher levels of trust and connection
With over 15 years experience in 'Building Stronger Teams, Boosting Staff Engagement and Creating Positive Workplace Cultures', Mike has worked with some of Australia's leading businesses. His highly interactive and practical approach is guaranteed to leave you INSPIRED, ENERGIZED and MOTIVATED to implement key learnings straight away!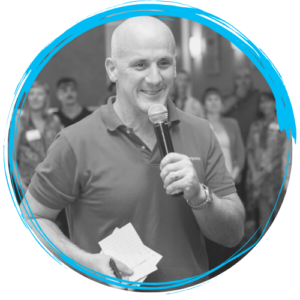 NESA Member
Prices are inclusive of GST
NON Member
Prices are inclusive of GST
This live broadcast will include ample Q&A time. It is expected to run for no more than an hour.
A PDF copy of the presentation will be distributed to all registrants, and a certificate to participants.
For further information on NESA PD training events please contact Amanda Owen +61 3 9624 2311 | EMAIL
NESA PD BOOST SUBSCRIPTION
BOOST YOUR WORKFORCE CAPABILITY​
Are you looking for ways for your staff to develop skills on a regular basis?
INTRODUCING NESA'S PD BOOST SUBSCRIPTION OFFER
EXCLUSIVE TO NESA MEMBERS