When:
March 26, 2020 @ 9:00 am – March 27, 2020 @ 5:00 pm
2020-03-26T09:00:00+11:00
2020-03-27T17:00:00+11:00
Where:
Melbourne NESA office

Cost:
The cost for NESA members is $250, and non-members $310 for the two day course. Costs are GST inclusive.
MHFA Australia accredited
Mental Health First Aid course
Thursday 26 & Friday 27 March 2020
Arrive 9am for a 9:30am start
9 in every 20 Australians will experience a mental health condition in their lifetime…
Despite what many people think, mental health concerns are neither rare nor marginal. Everyone has a responsibility to be able to recognise and respond to signs of mental health issues in others, especially those who work in a client services capacity.
The nationally accredited Mental Health First Aid course authorised by MHFA Australia and delivered by MHFA Australia accredited instructors, to be delivered in the NESA Melbourne office.
About the course:
The 12-hour Mental Health First Aid course teaches adults (18 years and over) how to provide initial support to adults who are developing a mental illness or experiencing a mental health crisis. The course is delivered over two days.
What will be covered:
Course participants learn about the signs and symptoms of the common and disabling mental health problems, how to provide initial help, where and how to get professional help, what sort of help has been shown by research to be effective, and how to provide first aid in a crisis situation.
Explore different options for supporting a person with mental health problems
Understand the prevalence of mental illness in Australia
Identify where to get support
Understand why early intervention is key
Identify when a colleague may be depressed
Understand suicide and its warning signs
Learn what to do if someone mentions suicide
Identify when a colleague may be suffering anxiety
Understand the different anxiety disorders
Know how to help a colleague manage a panic attack
Know what to do if a colleague has suffered trauma
Learn to spot serious mental health issues, including psychosis & bipolar disorder
Understand what to do if you witness a psychotic episode
Identify the signs of substance abuse in the workplace
Understand types of drugs and their effects
Know how to handle a colleague with a substance abuse related disorder
Regan Jensen is a highly experienced Trainer and Allied Health professional with extensive experience in the Disability sector, Occupational Rehabilitation, Project Management and Counselling. Regan is passionate about empowering people through training and providing opportunities for growth taking into account each individual's unique circumstances and aspirations in life.
Regan's most recent engagement was with the Department of Industry on consultation between community and government to identify economic opportunities for Aboriginal people and businesses through the National Disability Insurance Scheme.
For many years Regan worked at the Commonwealth Rehabilitation Services (CRS) where she developed educational and occupational rehabilitation programs for clients with variety of disabilities and injuries. Regan has also worked for TAFE NSW supporting students with a Neurological and Psychiatric Disability.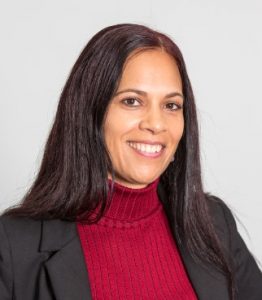 NESA Member
Prices are inclusive of GST
Non-member
$
310
per registrant
Prices are inclusive of GST
Each participant will be provided with a MHFA Activity Booklet. All participants that complete the full 12 hour course will receive a Certificate of Completion and have the opportunity to undertake the MHFA online exam for their full certification (They will be issued PDF Certificate of Accreditation by MHFA Australia). Please note that this is an internationally recognised course. This course can also be delivered in-house at a very competitive cost. For further information or to register please contact Max Croft on 03 9624 2311 or via maxc@nesa.com.au Also in Sydney - Wednesday 12 & Thursday 13 February 2020 and in Brisbane - Thursday 23 & Friday 24 April 2020