When:
June 7, 2021 @ 3:30 pm – 5:00 pm
2021-06-07T15:30:00+10:00
2021-06-07T17:00:00+10:00
Pre-Conference Masterclass – Digital transformation – global trends in hybrid employment service delivery
Event Date: Monday 7 June 2021
Event Time: 3.30pm – 5.00pm AEST
Venue: QT Canberra
Hybrid Event
This Masterclass was the first session to be held as part of NESA's Online International Innovation Tour 2021. As we were not able to travel internationally, NESA brought together the International experts to share their knowledge and experiences to the Australian employment services sector.
NESA MEMBER REGISTRATION
$
330
per participant
NON- MEMBER REGISTRATION
$
396
per participant
Sally Sinclair, CEO NESA will be facilitating the online session in-person at the QT Canberra. A panel of International experts will be presenting and participating online live.
You can register to attend in-person or virtually.
 "Digital transformation – global trends in hybrid employment service delivery". 
Employment services all over the world are firefighting the immediate labour market impact of COVID-19 and bracing for a future world of work with the after-effects of lockdowns, but also with the potential of digitization and growth. Digital tools are a great help in making employment accessible and skills more visible, if you know how to use them and when to better stick with face-to-face services. This masterclass offers an overview of what successful employment services from different parts of the world are currently using or planning to develop in hybrid services to their clients.
The public employment service of Estonia, one of the forerunners in e-governance, will share experience in what works and what does not in digital transformation of their public service. Further, the expert company for skills matching technology WCC Group will present state-of-the-art solutions for digital and hybrid employment services and how their clients, leading public employment services, are applying them.
The salon will leave room for discussion with participants and provide contacts to speakers for follow-ups.
Monday, 7 June 2021
Introduction: Megatrends in digitization of employment services
Current challenges in becoming more digital or hybrid when delivering employment services
Developing assets of automation and client-centered technology
Mr. Miguel Peromingo, global consultant for employment services
The Estonian experience – How the public employment service of Estonia mixes automation and in-person employment services successfully
Profiling with human-machine interaction
Machine supported decision-making of job-advisors
Ms. Mari Väli, Digital advisor development department, PES Estonia
The next generation of skills matching – Cases and learnings in the use of intelligent employment service technology
Targeted matching
Journeys of employment service providers when using digital tools
Mr. Rintse van der Werf, Senior solution architect, WCC Group
Question and answer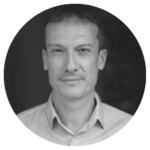 Mr. Miguel Peromingo, Employment Policy Consultant 
Miguel Peromingo is a freelance consultant with senior expertise on global labour markets and employment services. His work focuses on the future of work, delivery models of public employment services (PES) and change management in public institutions. His current contractors include international organisations, governments, private companies and non-for-profit associations like NESA. After working in different positions as a consultant and trainer in the private sector, he has gained experience in the field of public employment services and international exchange of good practices for 20 years. Miguel worked in various expert and managerial positions for the German PES, the Department for Work and Pensions in the United Kingdom, and the European Employment Service (EURES). From 2010-2016 he worked for the World Association of Public Employment Services (WAPES) as consultant for Asia-Pacific and Americas, where he further shaped his profile as network communicator, event facilitator and change manager on international level and across employment service sectors. He studied English and Economics in Germany and Ireland. His last position was as consultant for the G20 Presidency at the German Ministry of Labour and Social Affairs.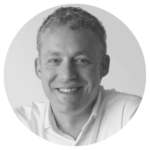 Mr. Rindse Van der Werf, WCC Group
20 years of experience with complex IT systems • Manage product development of new WCC knowledge modules • Implement WCC solutions at global government clients • Business transformation from technology to solution selling • Create Proofs-of-Concept and RFI / RFP responses • Global business development and consultative selling EXPERT IN KNOWLEDGE BASED SOLUTIONS Product conception | Product innovation | Requirements analysis | Machine learning | Artificial intelligence | Natural language processing | eLearning | Labor market knowledge | Workforce development | Taxonomies | Advanced matching | IT management | Project management | Entrepreneurship | Change management | Business development | Workshops | Teaching & training skills | Public Speaking EDUCATION • Master's in Social Science Informatics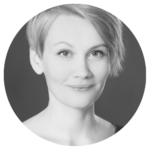 Ms Mari Väli , PES of Estonia
Mari has worked in the Estonian public employment service EUIF since 2013, first in the labour market services department and for the last three years as a mediator between the needs of the core processes (such as the provision of labour market services) and the IT development. Before joining the EUIF, Mari was an analyst in the Chancellery of the Estonian Parliament and in the early 2000s she worked in the labour market department of the Ministry of Social Affairs. Mari has a degree in sociology and in European studies from the University of Tartu