22-23 AUGUST 2017 | PULLMAN MELBOURNE ON THE PARK, 192 WELLINGTON PARADE MELBOURNE
Forging the Future...
through inclusive employment services
About our event
Join us to celebrate our 20th anniversary
of dedicated commitment to the sector!
The 2017 NESA National Conference is all about
"Forging the Future through inclusive employment services"
This conference has something for everyone in the employment services sector. Delegates will have the opportunity to attend plenary and workshop sessions that explore current issues, global trends and the broader policy environment shaping the sector. The programme will be relevant to all employment services and will include a focus on the future reform and purchasing of DES and CDP.
#NESACONF17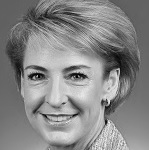 Senator the Hon Michaelia Cash Minister for Employment, Minister for Women & Minister Assisting the Prime Minister for the Public Service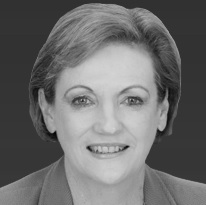 The Hon Jane Prentice MP
Assistant Minister for Social Services and Disability Services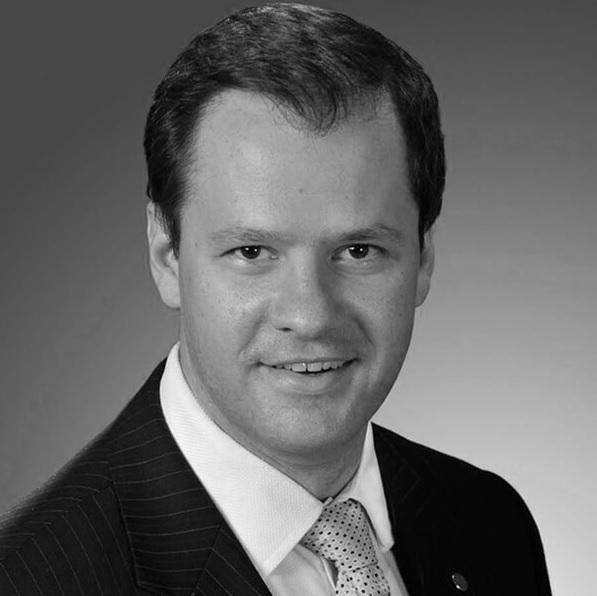 The Hon Ed Husic MP
Shadow Minister for Employment Services, Workforce Participation and the Future of Work, Shadow Minister for the Digital Economy
8.30 - 5.30
Exhibition Open
9.00 - 9.15
WELCOME TO COUNTRY
9.15 - 9.30
Opening Address
Sally Sinclair, CEO NESA
9.30 - 9.50
The Hon Jane Prentice MP
Assistant Minister for Social Services and Disability Services
9.50 - 10.00
Rowena McNally
Independent Chair NESA
10.00 - 10.45
PLENARY: CRUNCHING THE FUTURE OF WORK
Future Crunch
10.45 - 11.15
MORNING TEA
11.15 - 1.30
Concurrent Workshops
session one: 11.15 - 12.20
session two: 12.25 - 1.30
2.30 - 3.40
RAPID KNOWLEDGE EXCHANGE
3 x 20 minute sessions
3.40 - 4.00
AFTERNOON TEA
4.30 - 5.15
PLENARY
It's What People Do, Not the Position They Hold That Really Makes a Difference
Peter Baines OAM
5.15 - 5.30
DAY 1 WRAP UP
7.15 - 7.30
NESA's 'GALA AWARDS FOR EXCELLENCE' DINNER
8.30 - 3.00
Exhibition open
8.45 - 9.20
Senator the Hon Michaelia Cash
Minister for Employment, Minister for Women & Minister Assisting the Prime Minister for the Public Service
9.30 - 10.30
MAKING CHOICE WORK - A Panel Discussion
Introductory Presentation – Choice and Control in DES
Flora Carapellucci - Group Manager Disability, Employment & Carers Department of Social Services
Vicki Rundle, Acting Deputy CEO, Markets & Supports National Disability Insurance Agency
Keran Howe, Executive Director of Women with Disabilities Victoria
Georgie Harmen, CEO beyondblue
Panel Facilitated by Dr. Sebastian Rosenberg
10.30 - 11.00
MORNING TEA
Exhibitors Prize Draw - Winners Announced
11.00 - 1.05
Concurrent Workshops
session one: 11.00 - 12.00
session two: 12.05 - 1.05
2.00 - 2.20
The Hon Ed Husic MP
Shadow Minister for Employment Services, Workforce Participation
Future of Work Shadow Minister for the Digital Economy
2.20 - 3.00
PLENARY
3.00 - 3.15
Sally Sinclair – Closing the 2017 National Conference
Workshops include:
Writing Winning Tenders & Proposals
The Future of CDP
National Disability & Carers Advisory Council Employment Reform Agenda
Creating Employment
Governance for an Agile Organisation
Employer Engagement
What's Working – Overview of Employment Services Performance
Managing Serious Incidents
The Frontline Workforce in a Consumer-Centred Market
Learning from Experiences of the UK Work Programme
Key dates
REGISTRATION
Early bird registrations close - Thursday 3 August
AWARDS FOR EXCELLENCE
Award applications– closed!
Awards Finalists announced – Monday 31 July
DISCOVERY GRANT
Discovery Grant Applications Close - Monday 31 July
OTHER
Welcome reception - Monday night 21 August
Awards Dinner - Tuesday night 22 August
Event details
DATE
Welcome reception: Monday 21 August
Conference: Tuesday 22 - Wednesday 23 August
VENUE
Pullman Melbourne on the Park Hotel
192 Wellington Parade, Melbourne VIC 3002
Website
ACCOMMODATION
Contact NESA Conference Secretariat
Superior Room Only | 243.00
Superior Room - incl 1 bfast | 265.00
Superior Room - incl 2 bfast | 293.00
1 - 4 people
NESA CORPORATE MEMBERS
Attendance to all sessions

Daily catering

Welcome reception - 21 August 2017
5 - 9 people
NESA CORPORATE MEMBERS
Attendance to all sessions

Daily catering

Welcome reception - 21 August 2017
10+ people
NESA CORPORATE MEMBERS
Attendance to all sessions

Daily catering

Welcome reception - 21 August 2017
Full registration
NON-MEMBERS
Attendance to all sessions

Daily catering

Welcome reception - 21 August 2017